We don't want to spend time fact checking. We'd much rather be covering pickleball, or splash pads, or Raising Cane's.
But so it goes.
Earlier today, mayoral candidate Adam Searing wrote a newsletter entitled: The Triangle Blog Blog Isn't Real News. It's Dark-Money Attack Politics.
Let's all pause for a second and have a good laugh that something called the Triangle Blog Blog has apparently become a major campaign issue. We also find it funny that we keep having to remind people that we are a blog – as the name suggests (twice!) – not the BBC.  
Before we get into the fact check, it's worth considering the timing of this email. It was after we did two things:
We published a

banger of a piece

looking at emails that show how CHALT works closely with candidates, including Searing.

We sent a public records request directly to Adam Searing and to the Town of Chapel Hill at 8:26 am this morning. In our most recent public records search, we found that Searing often forwards emails that concern town business to his personal Gmail. Any such emails concerning town business are considered public records and may have to be disclosed. So we requested to see any continuation of replies to those conversations. 
Searing responded by sending a mass newsletter to his followers
In it, he said we "push false, frivolous, and inflammatory claims about candidates they don't like and lavish praise on those they do."
This is the example he gave:
Here's an example: In this "fact check" these dark money groups called my vote against building family housing on top of our town coal ash dump site "misinformation" because "the Town has not yet made a decision on whether to move forward with housing on the site or not." 

That's simply not true. The resolution I voted against stated the following: "the preference is for the private development [on the coal ash dump] to primarily if not wholly consist of multi-family residential housing."
First, we'll point out the obvious. We wrote the fact check Searing points to in September 2022, and no one was running for any elected office at that time. We routinely publish fact checks.
But Searing also gets the facts wrong here. The resolution he voted against in March 2022 indicated that the town had not yet made a decision: that's why the resolution lists a preferred project and an alternative. The memo states that private development on the site is contingent on the brownfields agreement allowing it to take place. No decision was made.
This was confirmed in a memo published by Town Manager Maurice Jones on September 13, 2022 in which he outlines options for the town council to take. He stated: "No matter which direction we take, the Town will continue to be driven by science including the research that has been conducted on this project."
This is wonky and in the weeds – which is exactly the kind of stuff we like to cover. 
March 2023 is before any candidate filed for office
Also in Adam's email are two images and a question: "Is the Triangle Blog Blog operating "on behalf of or in opposition to any candidate for public office"? This is a classic Searing question, asked in a way to suggest we are up to something untoward (if you watch Council meetings, you'll notice that he regularly does the same thing to town staff).
The first image is taken from a news analysis of Adam's unusual council style  that we published in March 2023. Again, to state the obvious, no one was running for office at the time. 
The second was a story we ran in July 2023, when Jess Anderson entered the mayoral race. We routinely cover town news – from the town appointing a new town manager to the town appointing a new planning director. We were excited to see Anderson enter the race because she had just voted for the housing choices text amendment, which we strongly supported – we had previously covered Searing and his slate entering the race.
Why we are a 501c4
And now we'll address the biggest claim: that we're a "dark money" group. 
We're a 501c4, like the AARP, the ACLU, and March for Our Lives. Planned Parenthood and the Sierra Club both have 501c4s. It's really common. 
We formed as a 501c4 because we felt that structure was best aligned with the work we were already doing – we have clear progressive policy positions and wanted to be able to advocate for abundant housing and walkable neighborhoods and a government that listens to those who have historically been left out of local decision-making.  (This is all on our about page.)
We also wanted to protect our donors. In 2023, our board was doxxed on NextDoor by a leader in CHALT, the group backing Adam Searing — our addresses were posted, along with our names. You can read more about the incident here. It was an invitation to harass us and it was really scary.
We maintain a strict firewall between our finances and our writers so that donations do not influence what we write about. But we know from our treasurer that many of our donors are graduate students and faculty at the earliest stages of their career. Doing this work in a college town where many people work at the same institution is hard, particularly when it may affect career trajectories. We keep our donors private to protect them and to ensure that they are not harassed. 
What we can tell you is this: the vast majority of our donors give in the $20-50 range. All but two of our donors live in Chapel Hill or Carrboro – the other two live in Durham and Raleigh (places we occasionally write about). A lot of people seem to really like what we are doing, which is amazing. We hope they continue to do so, but if they are trying to buy influence they will be sorely disappointed: we A) don't know who they are, and B) write what we want. 
In his newsletter, Searing quotes the first sentence of what the IRS says about 501c4s, but conveniently leaves off the second sentence, which says this:  However, if an or­ganization is organized exclusively to promote social welfare, it may still obtain exemption even if it participates legally in some political activity on behalf of or in opposition to candidates for public office. Political activities may not be the organization's primary activities, however.
Political activities aren't our primary activity
We have published over 600 pieces, looking at the minutiae of parking lots and commuter rail and improving our towns for pedestrians. Our current focuses are:
Petitioning the Town of Chapel Hill to put in

protected bike lanes

on Cameron Street 

Advocating for better ways to bike and walk to school across both of our towns

Advocating for different kinds of housing types that serve different kinds of households at different stages of people's lives.
We've worked with YouCanVoteNC to make sure tens of thousands of people in North Carolina know about the new voter ID requirements. We cover town council meetings (and the occasional advisory board).
Similarly, NEXT – the other "dark money" organization Searing wants you to be scared of, advocates for things like better bike infrastructure and public restrooms that are accessible to people experiencing homelessness. Their website notes "In 2023 our NEXT Action Fund has had 60 unique donors. Our average donation is $30.00." In the last municipal election cycle in 2021, they "spent $378.78 on the printing of canvassing postcards with our endorsements."
We're civic nerds – and volunteers
Every piece that you see on our site was written, edited, and published by volunteers who do these things because they care about the future of their community. (Last night, we made a rash decision to pay $25 to someone to cover Raising Cane's opening on Tuesday, Nov. 7, mostly because we'll be either at work, campaigning, or nervously waiting for the results.). We do our best to give our readers accurate information –  we link to primary sources and fact check everything we post. We write corrections when we've erred. 
We're civics and transportation nerds who care a lot about obscure subjects like parking policy, the Low Income Housing Tax Credit program, and bus rapid transit. Some of these issues are politicized, and the campaigns this year, in particular, have polarized around a number of issues, like whether we can build a greenway alongside Bolin Creek in Carrboro or if we can implement the town's complete communities strategy. (We have more pieces coming out on those topics soon).
We're all volunteers trying to make our communities better. It's remarkable to us that Searing feels compelled to make his campaign about us and not, say, addressing climate change or homelessness. He and his slate have now written several newsletters about our blog. They've told people not to read us, and not to trust us. They've used time at candidate forums to speak about us as if they're running against the Blog.
I have an ex with a restraining order who's less obsessed with me than these people are.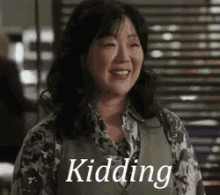 It's convenient for them to use the blog as a proxy – but it's also concerning that people who presumably want to represent all of Chapel Hill are so focused on delegitimizing our volunteers and our readers. If this is how they react to different perspectives while running for office, what is it going to be like if they are actually elected?
Martin Johnson, Melody Kramer, Stephen Whitlow, and Geoff Green contributed to this post. Which is a blog post. Which is different than an article above the fold on the New York Times. 
Updated to make our public records request clearer.