We asked our readers for transit, bike, and walk love stories for Valentine's Day, inspired by Ashley and David's Chapel Hill Transit love story. We heard from one couple who met on the J bus, and another who shared their first kiss at Weaver Street Market:
A first kiss that took place over our bikes parked in the rack at Weaver Street Market in Carrboro. Made awkward by the fact that we were already wearing our helmets. Picture the cliche clink of braces, but with adult bike helmets. It was a good kiss though and we've now been married 7 years. We still have the same bikes and we've added a balance bike and a pedal bike to the fleet.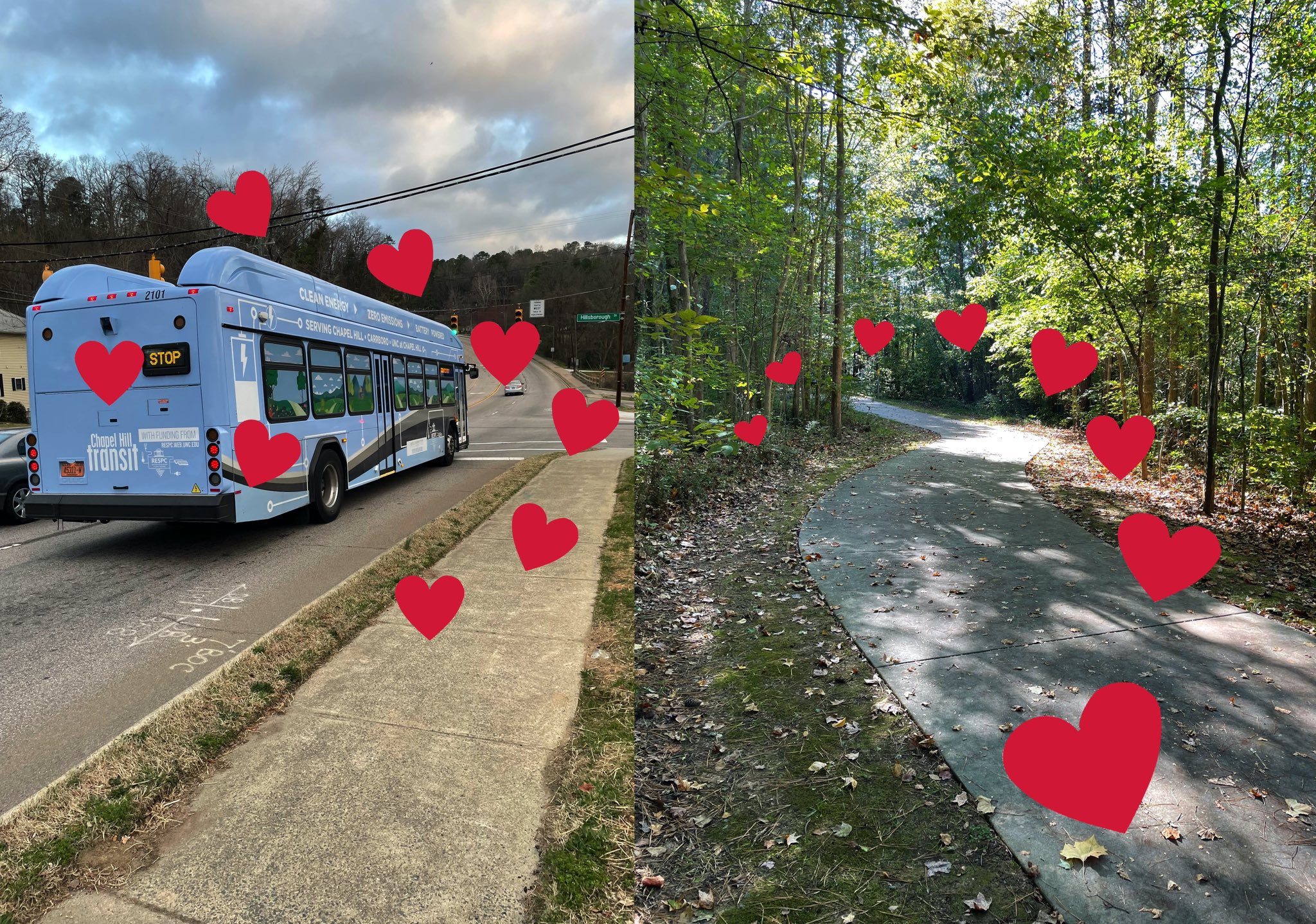 Another reader shared their idea of a perfect date:
A bike ride down Bolin Creek in Chapel Hill, stopping at Root Cellar for snacks. Then a picnic spread in Umstead Park, followed by skipping pebbles in the creek.
Reader Heidi Perov shares:
My first date with David was to see "Breaking Away" in 1979, followed by a bike ride through the north part of Chapel Hill.
And here's our own Geoff Green celebrating Valentine's Day with a joint commute.