This Wednesday, the Chapel Hill Town Council will hear a years-in-the-making proposal from UNC Health to add up to 1.1 million square feet of office space and parking garages to its Eastowne location over the next twenty-five years.
While this project is textbook suburban medical office space, UNC Health is making an interesting proposal on the affordable housing front. Instead of building affordable housing on site—which is immediately adjacent to Interstate 40—UNC Health is proposing contributing $5 million to a revolving loan fund that could be used to subsidize the preservation of existing affordable housing and affordable housing of all sorts. If the town chips in as well, the fund can go even further.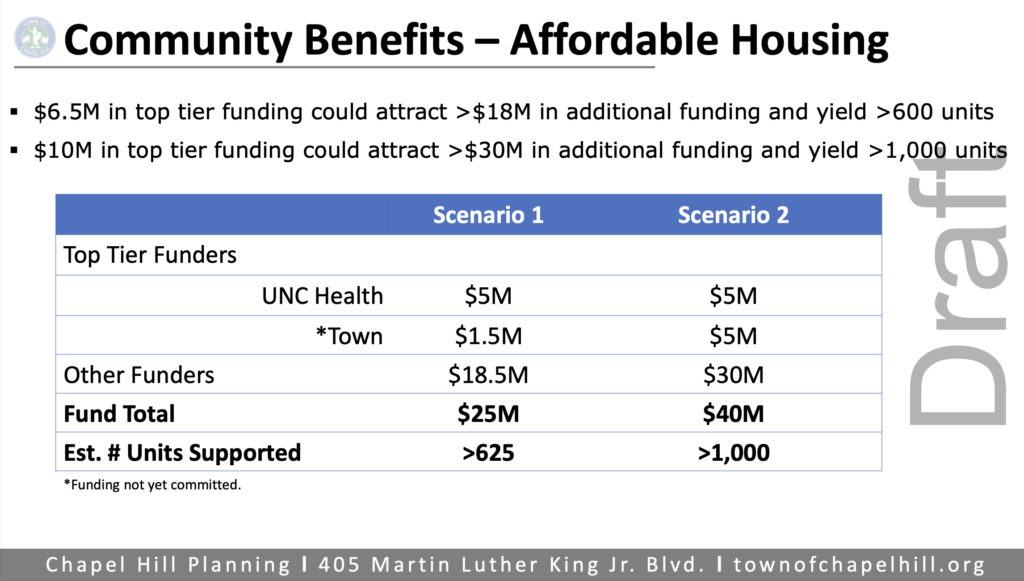 In other places, local governments have used revolving funds to finance affordable housing. Unlike one-time investments, a revolving fund can have greater impact over time, and ensure that the town can explore innovative affordable housing strategies, like building cottage courts, without having to rely on outside financing.
The council will hear public comments on this project on Wednesday, and take action on the application on May 24.