October 12 was National Walk to School Day.  Hooray! We believe it is great to recognize the goodness and need for children to exhibit some independence and safely walk or bike to school.  However, do these events send mixed signals?
We think they do.

From The Missouri Bicycle and Pedestrian Federation
The goal should be to make it safe to walk or bike to school every day.
On Bike and Walk to School Day, we saw streets and roads closed off and kids and parents walking in the road. Unless kids are going to be permitted to safely do that on October 13th or 14th or 15th (or any other day), we're not really making it easier for pedestrians or bike riders to get to school.

It's one thing to close down entire streets near schools every day as part of a coordinated, sustained effort to improve safety, health, and learning outcomes for children. It's another thing entirely to bring in a generous amount of police and public safety personnel to shut down main thoroughfares for a one-off parade, and then collapse back into business-as-usual the next day.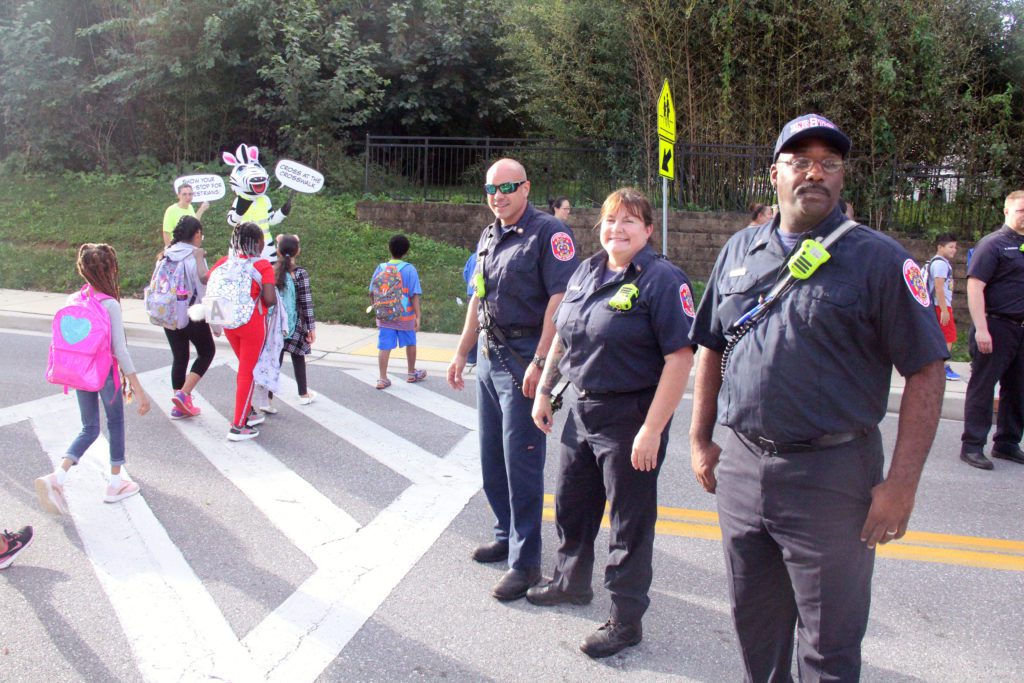 If your staff need to plan a parade to get families to let their kids walk to school — or if you need an active duty police force to protect those kids from drivers and ensure a walk to school event is successful — it's time for self reflection. 
Bike and Walk to School Day shouldn't be a once-off.
We are all in favor of efforts to get kids excited about walking, rolling, or biking to school. If it takes a parade to do that, then let's have a parade. But it's what comes *after* the parade that makes a difference. What we would like these events to do is to lead to the creation of a priority checklist of what any town or municipality should then act upon immediately.
For example:
Make note of every measure that was felt needed or was taken to ensure a safe and successful event.

Have a post-event meeting to aggregate these tasks and observations from all the schools.

Then address them so that every day can be Bike / Walk to school day. Not just October 12.