This is part of our harder truths series.
North Carolina's 552 municipalities operate under charters granted by the North Carolina General Assembly, which gives them the powers and authorities granted to them by the state constitution and state statutes.
But municipalities in NC have limited "home rule," which means that they can only adopt policies and perform functions that the state has approved, or "enabled." This limits our elected officials' ability to consider and adopt policies best meeting local needs — if the state doesn't give them the right to do something, they can't do it.
We see this play out all of the time — Chapel Hill, for instance, can't mandate design features of single family homes or prohibit developers from constructing rental units. Towns also can't cap rents ("rent control") or mandate age restrictions for developments (with the exception of senior housing).
So what do towns use?
Chapel Hill currently uses a tool called "conditional zoning" which is the "most frequently made rezoning in the state." A survey from UNC's School of Government shows that it's used by over half of local governments across the state.
In extremely oversimplified terms, conditional zoning is basically a negotiated agreement for development approval between developers and a Town Council.
In theory, this tool provides flexibility: developers can request exceptions to policies and Town Council can make special requests in exchange for granting approval for exceptions.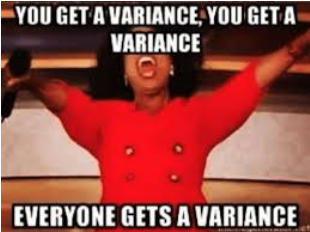 In practice, however, conditional zoning turns the process of development review and approval into a time- and resource-intensive negotiated settlement because all conditional zoning applications must then be approved and adopted by the Town Council — which means we end up negotiating really small details on projects which adds time and money to every single project timeline.
The rules are not consistent or streamlined, and mean that only the most expensive, big (and usually ugly) projects make their way into Chapel Hill.
"We didn't deny the project we just asked the developer to make some minor changes"*

*for the 9th time on a small project with no assurance such changes will mean an approval, and dragging out the timeline for so long that their option agreement is expiring. https://t.co/VcOwB3dTp7

— Jason Cox (@jasoncoxnc) July 19, 2022
When does conditional zoning approval take place?
This process currently takes place AFTER our competent town staff and a staggering number of advisory boards and committees spend months reviewing proposals and working with developers through multiple rounds of review and comment.
We made a map of how this works. (It's a PDF that will open when you click on it.)

How this plays out in Chapel Hill
Because of these negotiations, we have absurd situations like members of the Town Council spending hours over multiple meeting sessions debating the minutia of development like the location of bike parking for ONE proposed development (101 E. Rosemary Street), the number of trees in a planting strip (Aura), or whether a community should have a basketball hoop (which also happened here.)
These negotiations over each and every time component of a project add months of time to the process of development review and approval.
The extensive time for development review and approval contributes to the Town's affordability crisis by making development too expensive for all but the most high-end developers bringing expensive, high-end housing units on the market. Until we resolve this issue, it's unlikely we will see the amounts of missing-middle or workforce housing needed to mitigate Chapel Hill's housing deficit.
We can solve this problem!
The good news is that this is not a difficult problem to solve. Here are three approaches the Town can consider:
Amend or streamline the development review process by consolidating or eliminating advisory boards/committees and ensuring committees/boards "stay in their lane."
Allow more development by-right, eliminating the need to negotiate the outcomes of every development. This can include conventional zoning or form-based zoning. For example, one reason we're seeing so much development in the Blue Hill District is because that area operates under a completely different process of development review than other areas in Chapel Hill. The form-based district features an expedited review process and the Town Manager can approve any project meeting the district's standards and regulations. The review and approval time for these projects is substantially less than projects seeking conditional zoning approval.
Update development regulations and design guidelines to include many of the elements that are currently negotiated through conditional zoning. For example, placement of bicycle facilities and requiring transit improvements based on calculated development impacts. Chapel Hill's current Engineering Design Manual was adopted in 2005 and the Town's guidelines and methodology for conducting Traffic Impact Assessments was adopted in 2001. We've come a long way since then.
All of the solutions above reduce time for review and approval and provide more predictability for developers, Town staff, and Town Council.
The great news is that Town staff have already begun investigating the potential for streamlining the review process for affordable housing development. They have also taken the first steps to amending an existing contract with The Keesmaat Group (Complete Community) to conduct a "Planning Systems Evaluation."
We are hopeful that these efforts, in conjunction with the update of the Land Use Management Ordinance (LUMO), will significantly reduce the timeline of development in Chapel Hill and stop the practice of negotiating the approval of every project.