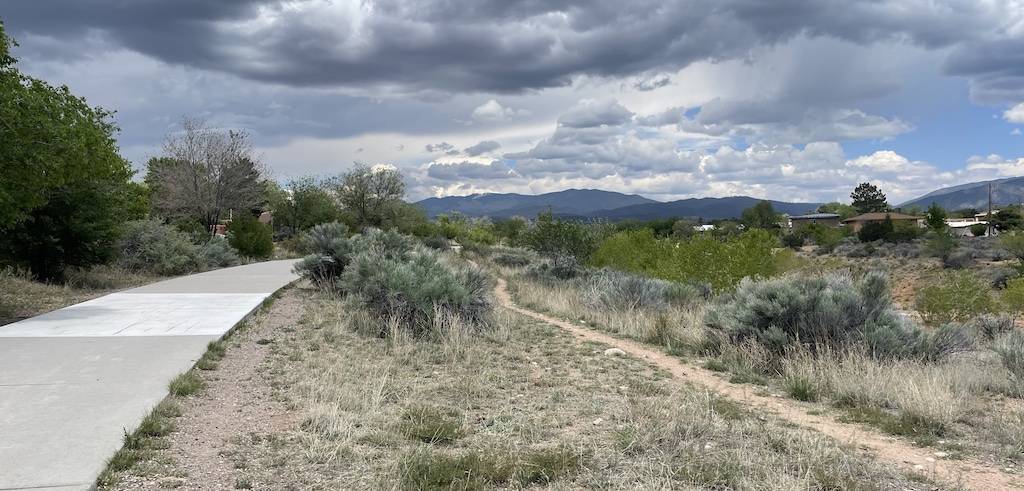 2023 is the year of the trail in North Carolina. We are writing about trails and greenways we love, both here and elsewhere.  This article is about the Santa Fe River Trail.  My wife and I have ridden this trail many times on our trips to Santa Fe. This greenway started as a collaboration between the County and City of Santa Fe, NM. It runs over 3 and a half miles, with plans to extend it soon.  (map ) 
River restoration was an integral part of the project. The channel and banks in many sections of the river are in poor condition. Erosion has caused steep banks with few plants and the riverbed has many failed grade-control structures. The goal is to have the river meander where possible and to use bioengineering techniques such as boulder drop structures and cross vanes to slow the water down and limit erosion. These approaches will also help increase aquifer recharge and support plants and trees.
The trail is easily reachable from downtown Santa Fe, and heads west along  the river.  Running past several communities and schools, there is even a pump track constructed along the route. As we rode by, we observed some neighborhood kids enjoying the track.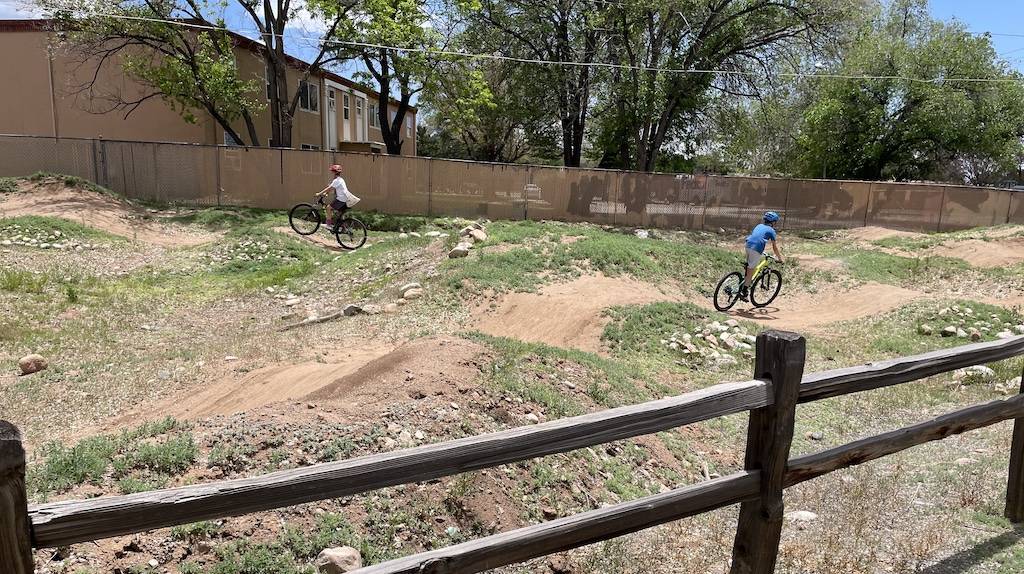 In 2022,  80% Santa Fe County residents voted in favor of a $5 million dollar bond to fund additional improvements and to extend the trail further.
"The trail has been an incredible investment in people's health and in the beautification of the county and the city," County Commissioner Anna Hansen said.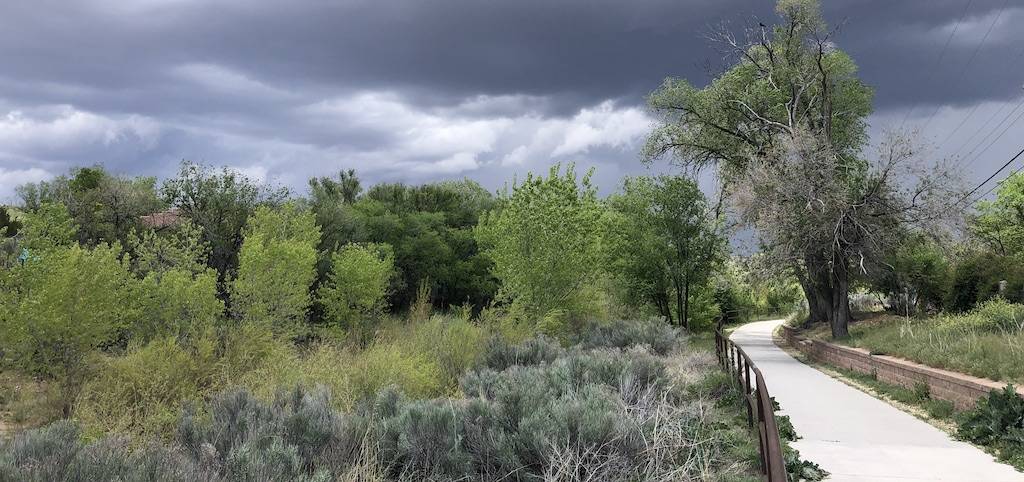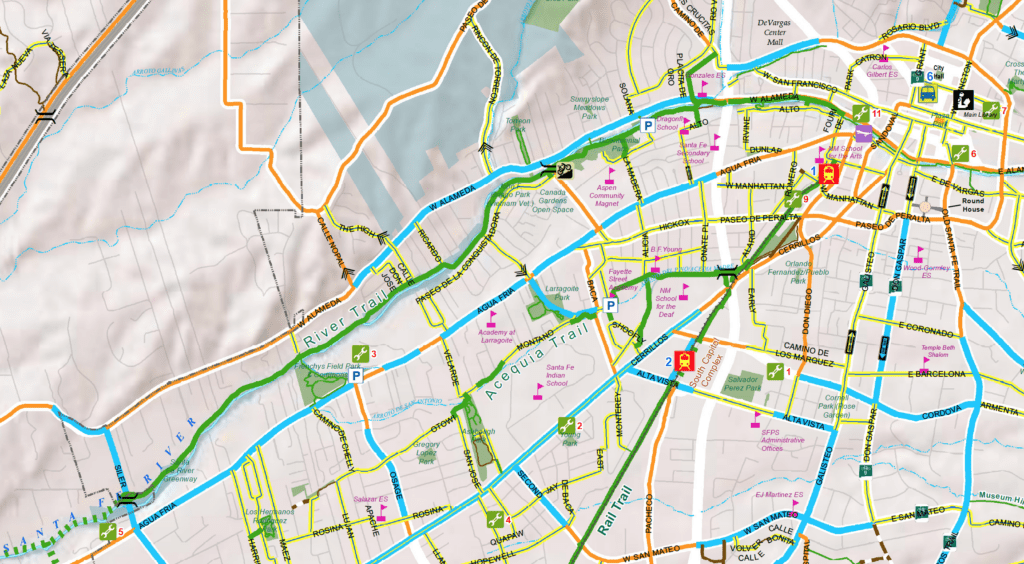 The Santa Fe River Trail Corridor Project