Parents in town know there are just two weeks left: two weeks until school starts. It's also about two weeks until soccer, baseball, and other fall activities pick back up, the things that fill up our weekend calendars for us. At this point in the summer you've probably run through all your fun plans and may be casting around for something easy and local that can be done with your kids in these few remaining weekends. One thing I'd encourage you to try out is the very affordable recreation available through your favorite local water and sewer utility, OWASA.
OWASA operates two reservoirs – University Lake and Cane Creek – and each site is open for recreation to local residents where you can rent canoes and kayaks, go fishing and birdwatching, or just enjoy a picnic lunch. We took our three kids (ages 4, 7, and 9) to Cane Creek this weekend and I'll give you the rundown on how it works.
OWASA's Cane Creek Reservoir is located on Hwy 54 near Stanford Road, not far from the turnoff for Saxapahaw.
Cane Creek is open to the public Fridays and Saturdays from 6:30am to 6pm. There is a lake usage fee of $4.50 for each adult and $2 for each child under 13. You can rent canoes and kayaks and life jackets for another $4.50. We rented two canoes so our total was $24 for all five us for an afternoon – not bad!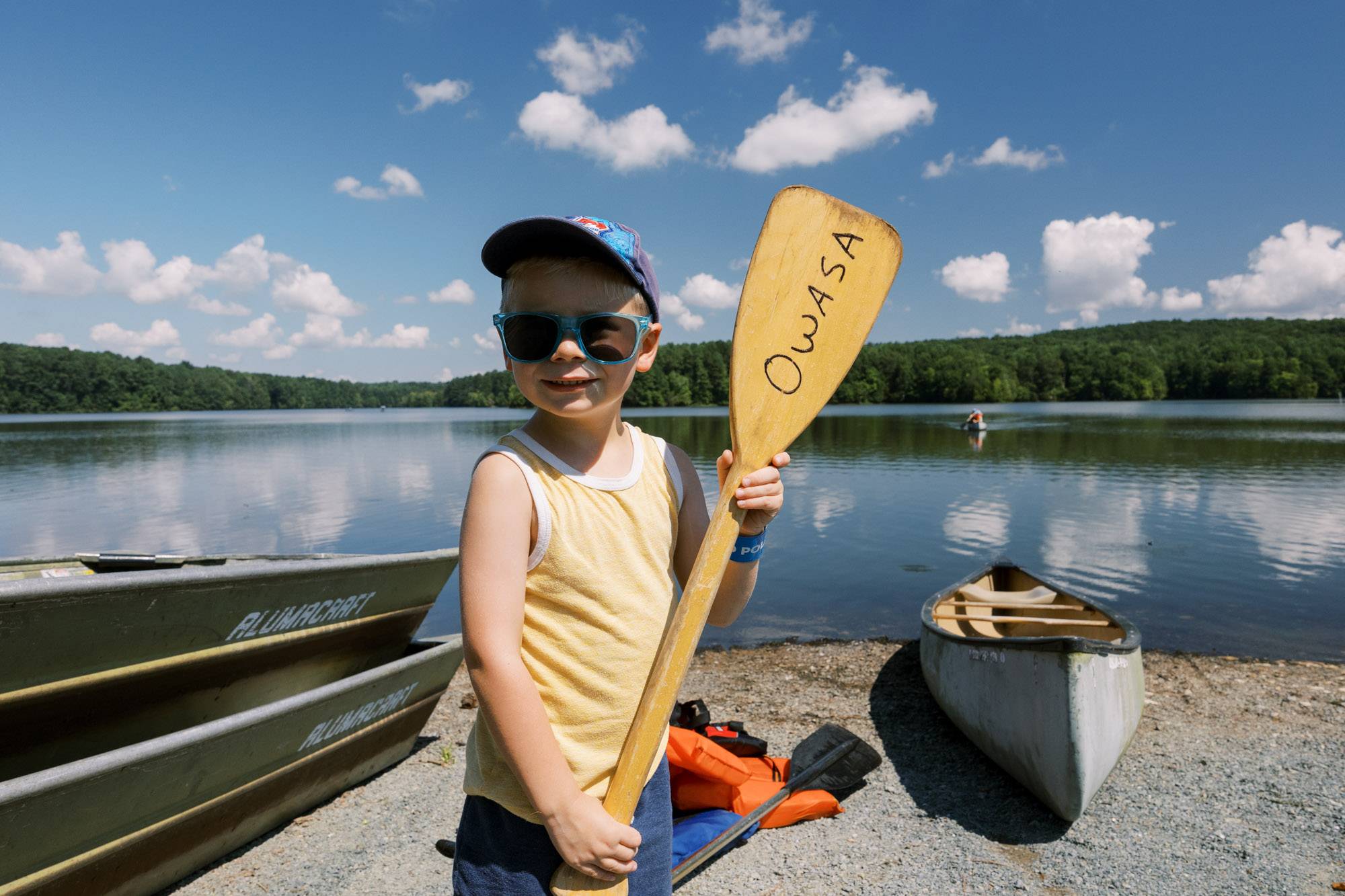 When you get to the reservoir you'll drive past the enormous pump station that pumps water from the lake to the treatment facility on Jones Ferry Road in Carrboro. You'll also see the large spillway where water is released into the creek when the reservoir is really full. After you arrive and park, head over to the warden's office to check in and pay your usage fees. You can bring your own canoes, boats, kayaks, but the staff will inspect them to make sure you aren't bringing anything invasive into the reservoir. You also can't swim in the water at Cane Creek, which is to help protect the drinking water supply, so no paddleboards or dogs are allowed in the water.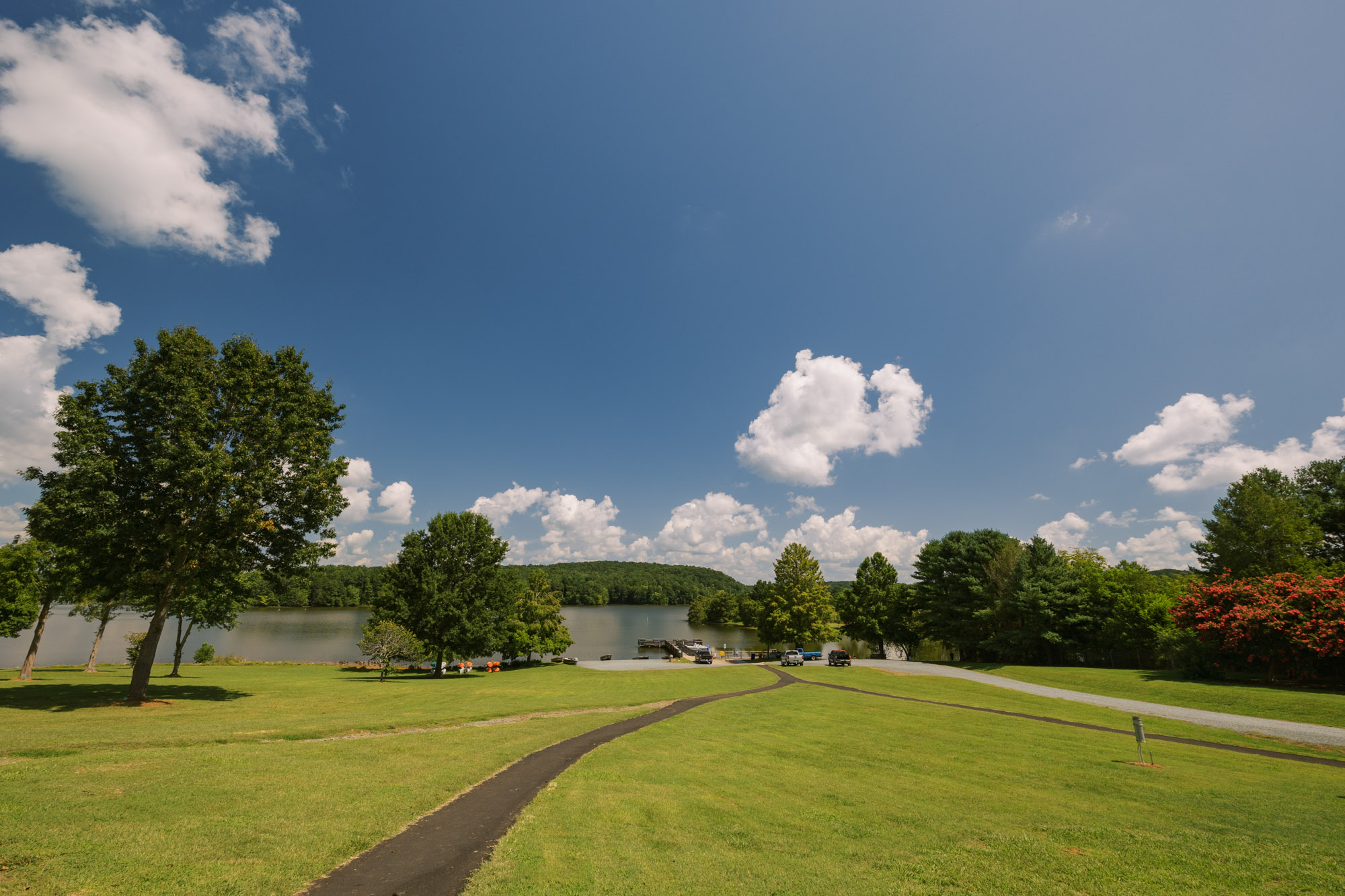 Once you're paid up, head down to the water and grab a canoe and start canoeing. My kids had a good time exploring the shoreline from the canoe. (And don't worry if you can't get all the way out to Cane Creek, OWASA offers the same amenities with an in-town experience at University Lake.)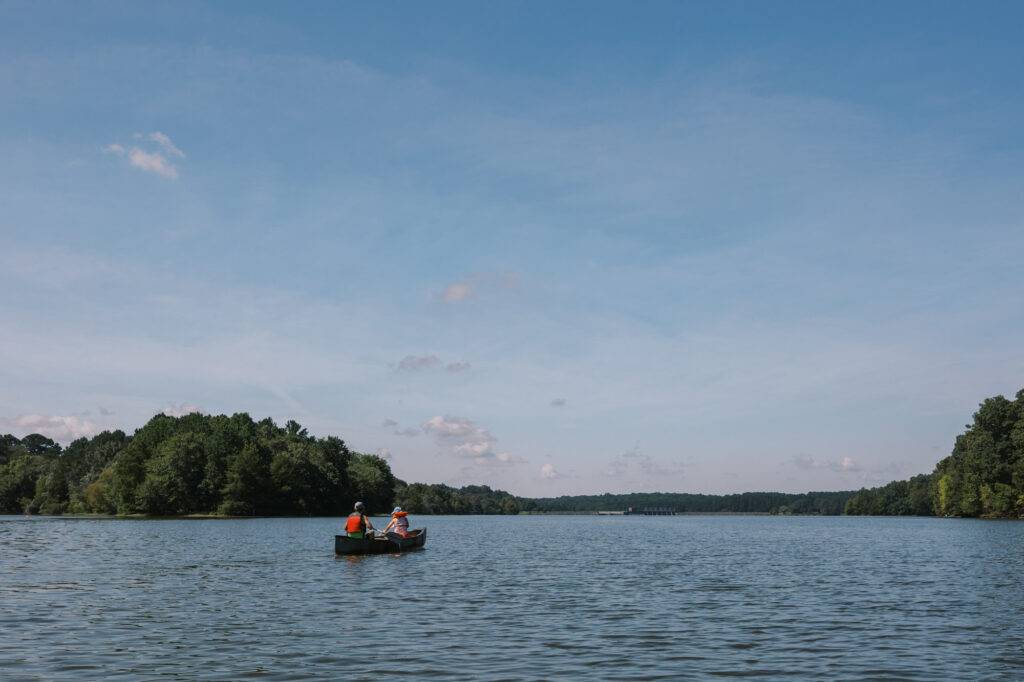 Once we returned to shore we pulled our canoes back to the storage area and had a really nice picnic lunch.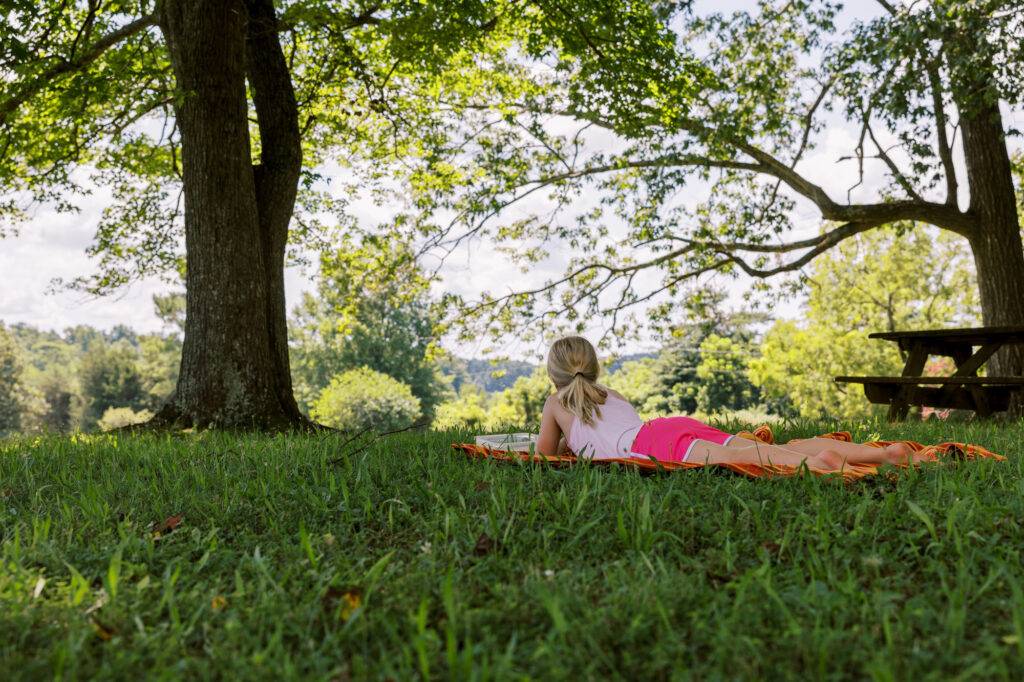 Another reason we wanted to go to Cane Creek was that it was close to the Steel String Brewery at Pluck Farm. We had driven by this amazing looking beer garden on our way home from various outings, but we've never had the energy to stop on our way home to check it out. Steel String is open starting at 12pm on Saturdays so we were some of their first customers of the day.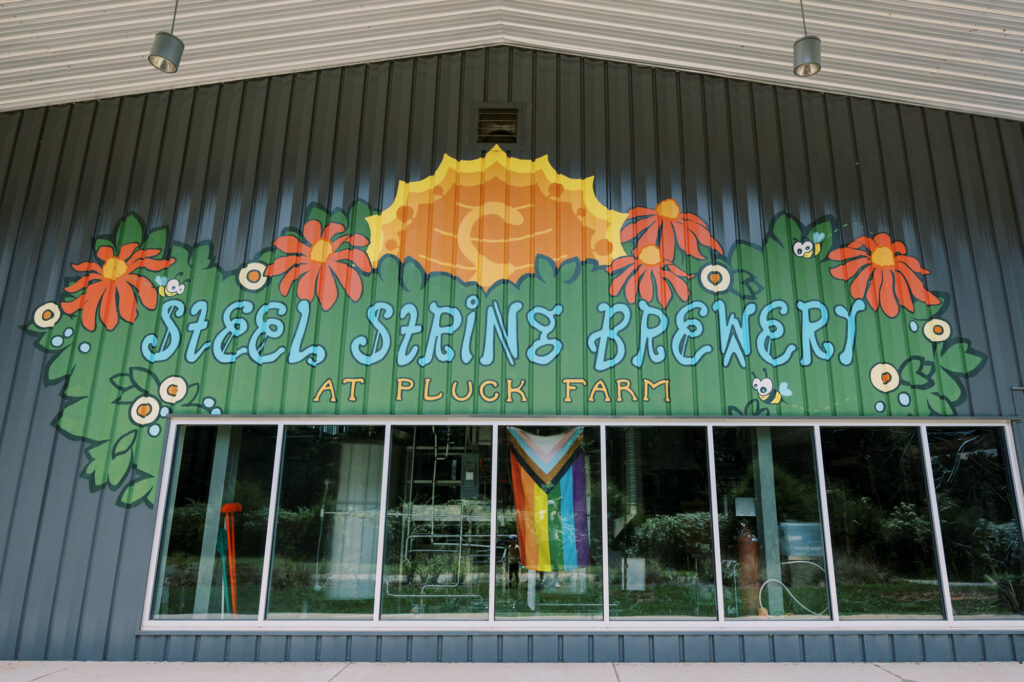 Pluck Farm is a great spot for families, as there is plenty of room for your kids to run around, a small play structure, and they have a frisbee golf course onsite. Critically, the covered tables have huge fans and it is quite pleasant out there even in the middle of the day in the middle of August in the middle of North Carolina.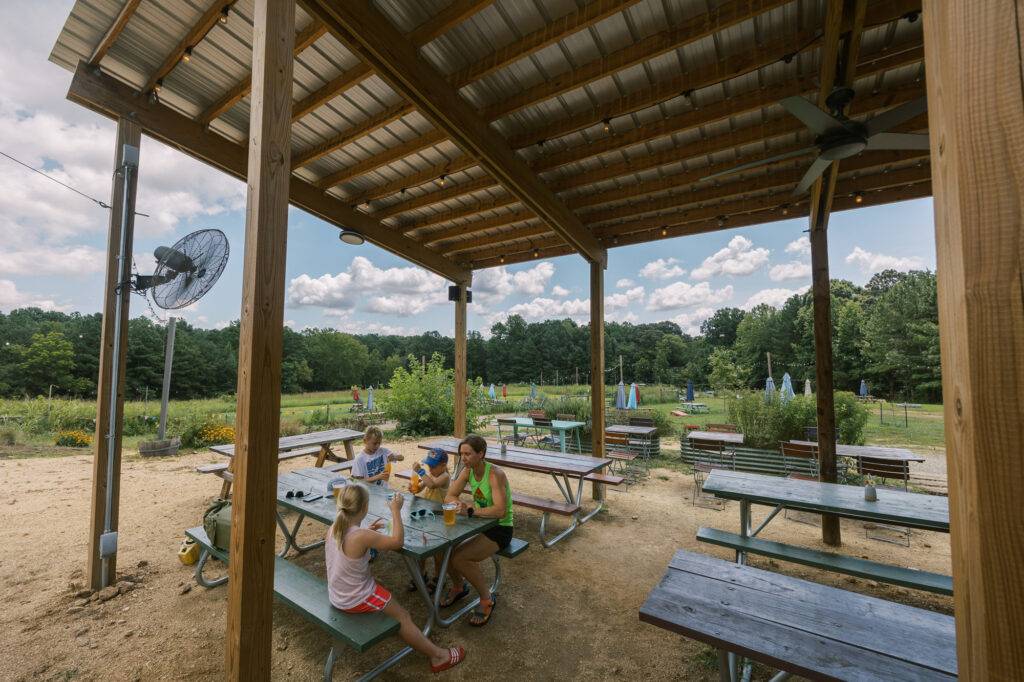 Steel String is one of my favorite local breweries and you know I had a Big Mon before leaving.
So next weekend if you're kicking around wondering where you can take your kids, get out to your community-owned reservoir, rent some non-motorized watercraft, and then hit up Pluck Farm for an afternoon of beers and food trucks.