The weather has gotten nice , especially this week. Maybe you are now looking at that shiny road bike you bought during the pandemic, and you would like to head out with a group and enjoy a nice Saturday morning ride. But you have never done that and you're not sure where to start.
There are a group of folks with the Carolina Tarwheels who can help you with that! In case you don't know, the Tarwheels is a recreational bike club that has been around for well over 20 years. I was once the president of it myself. The Tarwheels host an event called Bikefest, that brings 800 cyclists to northern Orange County every year. All the proceeds from the event are then given back to organizations like Triangle Bikeworks, Durham Bike coop and  and Bridge to Sports.
Come join the Tarwheels beginners ride and learn all the slang, the tips and tricks of the trade, and the etiquette of how to ride in a group. Here is a link for more information The next ride will be Sunday, May 21!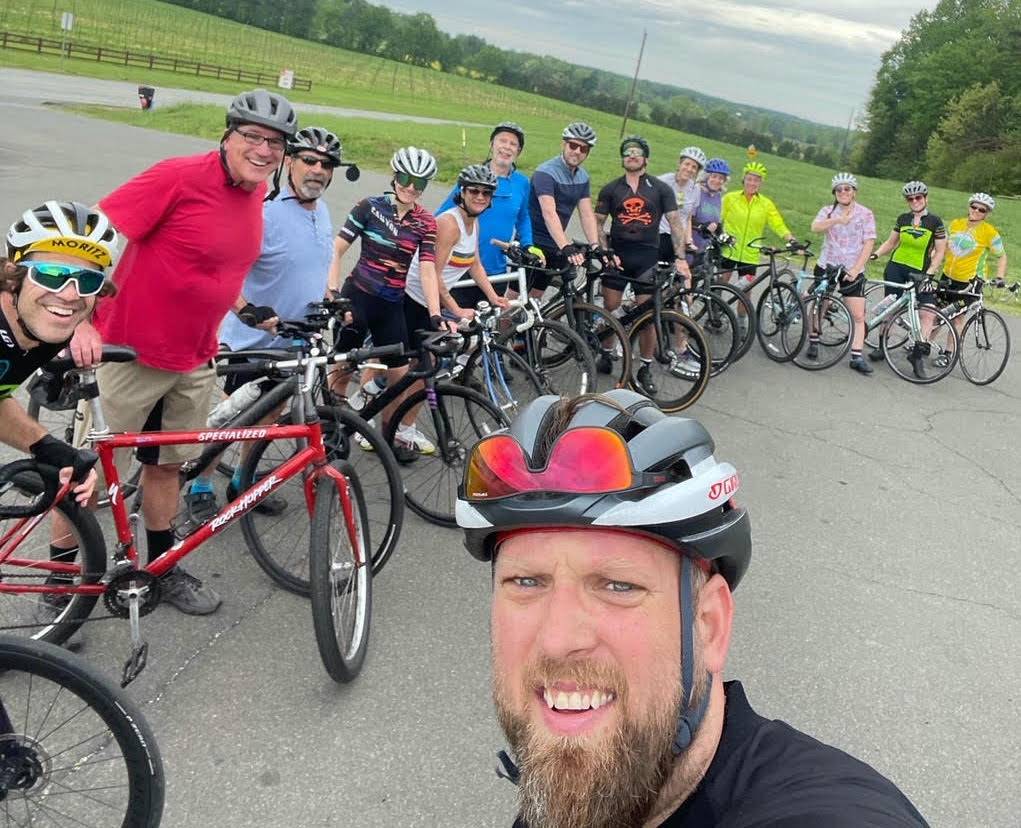 This ride will be led by a pair of experienced riders, one at the front, one at the back, and will cover the basics of group riding—pacelines, group ride etiquette, safety, and pacing—before heading out for a loop at around 12-13mph (distance TBD but around 15 miles). Total time will be about 2 hours (15-20 minutes of pre-ride tutorial, ~90 minutes of riding).
This is a no-drop ride, meaning no one will be left behind. The ride leaders will factor in at least one regroup point to stop and wait for anyone struggling to keep up and the ride leader at the back will help keep everyone on the paceline.
Arrive 15 minutes early and park in the dirt lot across from Maple View.
Please read the Tar Wheels' ride policies and sign the waiver if you have not already.
More information, and a place to ask questions, head to their registration page: meetup.com/tarwheels/events/292254432/