Chapel Hill's new missing middle housing proposal has drawn a number of themes which we've covered before. Among them: this will lower property values, this will raise property values (?), this will affect neighborhood character, and we can't do this because look at what's happening in Raleigh.
What's happening in Raleigh? Taking advantage of Raleigh's recent changes to allow more types of housing in more parts of the city, a developer is planning to tear down a 100-year-old mansion in Hayes Barton and build 17 townhomes which will sell for around $2 million each.
We've heard multiple times from critics that if "missing middle" policies result in $2 million townhouses being built, what's the point?
But that critique is wildly misunderstanding what's actually happening in Raleigh, and the purposes of Chapel Hill's new housing choices proposal.
The History of Hayes Barton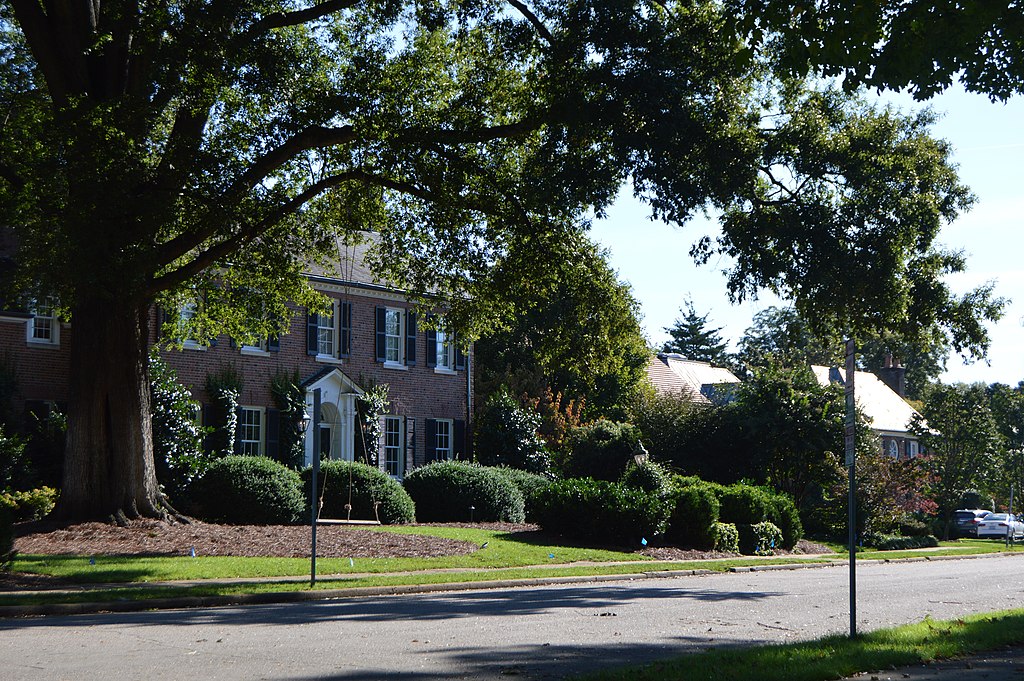 Hayes Barton, the home of the multi-million dollar townhomes, is one of Raleigh's "premier neighborhoods" according to Walter Magazine. The tony neighborhood was developed in the 1920s as a more pleasant alternative to the congestion of the city.
Of course, like many neighborhoods of the time, it included a whole host of restrictive covenants, including covenants that blocked Black people from purchasing homes in the neighborhood. One of its earliest residents was Jonathan Daniels, editor of his family's newspaper The News & Observer. Daniels had grown up across the street from Shaw University, a historically black Baptist college. His views on race relations were more progressive than his father Josephus, and he attributed them to growing up in an interracial community. (The elder Daniels played a leading role in the Wilmington Massacre of 1898, and was well-known as a racist and white supremacist.)
As an adult, Jonathan Daniels moved to Hayes Barton, where the restrictive covenants formed a community without the racial diversity where he grew up. His move was traced in the paper "Surburbanizing Jim Crow: The Impact of School Policy on Residential Segregation in Raleigh" by Karen Benjamin, which was published in the Journal of Urban History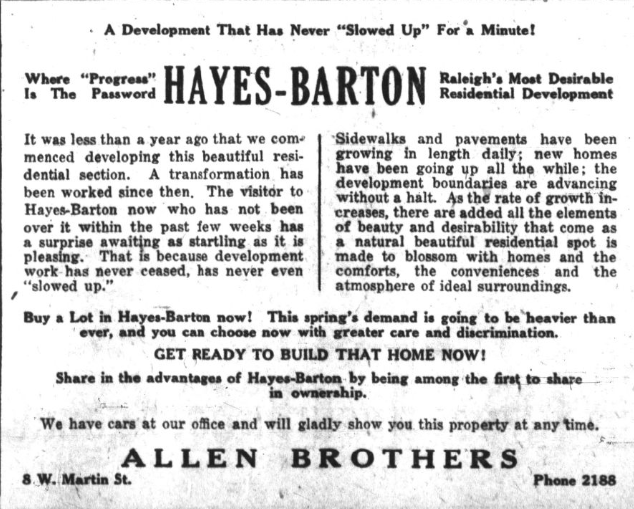 The paper provides key insights into how Raleigh's city leaders established and reinforced racial segregation. In 1926, Raleigh opened the Hayes Barton School in the neighborhood, before many of the lots had even been sold. At the same time, the larger black population in southeast Raleigh was denied a new school.
As Benjamin writes, "Perhaps most damaging, local elites chose to locate the city's premier high school in an area of emerging suburbs that excluded black homeownership through restrictive covenants. As a result, they greatly increased the spatial distance between black and white residents and made future school integration exponentially harder."
Today, Hayes Barton remains an exclusive neighborhood. According to Redfin, the median sales price for homes in Hayes Barton is an eye-popping $1.7 million.
The most recent sales include $550,000 for a 2,324 square foot 5 bed, 2 bath house; $1.4 million for a 3,214 square foot 3 bed, 3.5 bath home; and $2 million for a 3,746 square foot home with 5 beds and 4.5 baths.
Don't let the low low price of the first house fool you — when the sales listing states "Perfect for renovation/addition," the kitchen looks like something out of the 1960s, and there's no central air conditioning, it's not in move-in condition, certainly not for a neighborhood like Hayes Barton.
The $2 million townhouse project in Hayes Barton

By no stretch of an imagination is Hayes Barton "affordable." As we mentioned in an earlier post, there is no reasonable scenario in which anything that is affordable gets built in the neighborhood. That's the important context in which the fury over the townhouse project gets revealed to be very silly.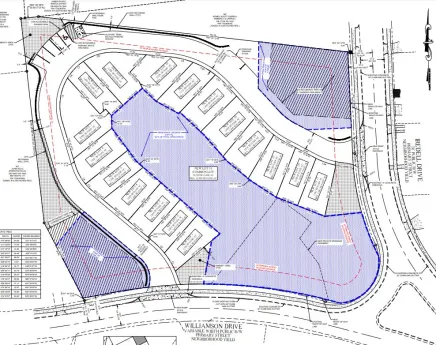 A developer is proposing to take advantage of Raleigh's recent updates to its Unified Development Ordinance (UDO) to develop 17 townhomes on a 2.4 acre lot at 908 Williamson Drive. The property currently contains a 100-year-old home with more than 5,600 square feet. The property has been appraised at more than $2.2 million since at least 2009, which is the oldest appraisal date that is listed on Zillow.
The neighborhood is not cheap. The house right next door, at 912 Williamson Drive, was expanded in 2018, sits on an acre of land, and sold for $2.25 million in March 2021. Nearby, at 917 Williamson Drive, is a home that sold for $2 million all the way back in 2003. It is appraised at $2.7 million (Zillow estimates it's worth more than $3.3 million) and has more than 6,300 square feet of living space. Around the corner at 1514 Jarvis Street is a home on 0.3 acres that has 3,600 of space. It is appraised at more than $1 million and last sold in 1977 for $67,000; Zillow estimates it's now worth $1.48 million.
So no school teachers, fire fighters, or municipal workers are going to be living in Hayes Barton unless they received their home as an inheritance or they married someone extremely wealthy.
The Fairview Downs townhouse development fits right in with the neighborhood. These townhomes are designed with the same type of over-the-top luxury as in the existing homes in the neighborhood, just in a different style of housing. The project's website says the townhouses will be within 3,200 and 4,000 square feet, include 2-car garages, and will have shared outdoor space.
They will provide 17 new, expensive housing options to go along with the many existing, very expensive housing options in the neighborhood. Instead of one home on 2.4 acres of property, it will provide 17 homes.
That's 17 more opportunities for the type of individual who can afford a $2 million home to purchase a new town home instead of purchasing a home in an older, less expensive neighborhood, and possibly tearing it down to put up something with Hayes Barton luxury.
What is the moral argument in favor of retaining this 2.4 acre piece of private land as an estate with only one home, instead of a compact development with 17 townhouses on small pieces of land located near downtown? How would the citizens of Raleigh benefit from having a prime piece of land less than 1 mile from downtown limited to one home on 2.4 acres of land?
As Chapel Hill council members have repeatedly pointed out, the goal of the housing choices proposal is to increase housing abundance — but not every home proposed will be affordable. We see this playing out in Hayes Barton. The 17 townhouses are not affordable and nothing built in Hayes Barton is ever likely going to be affordable.
Our housing affordability crisis is severe. The 17 families who will buy the expensive town homes in Hayes Barton will live with a smaller footprint, and now won't be competing against 17 other families who will likely live elsewhere in Raleigh.
There will always be extreme examples when it comes to housing. Pointing to those outliers instead of the vast majority of research that demonstrates the benefits of allowing for more housing types means is a logical fallacy that doesn't do anything except continue the problems stemming from our housing shortages. We need more housing, period.