In 2021, Gov. Roy Cooper signed House Bill 554 designating 2023 as the Year of the Trail in North Carolina. Over the coming weeks, we'll be exploring each of the trails in Chapel Hill and Carrboro. You can find others in the series here.
The Morgan Creek Trail in Chapel Hill is not quite a mile long, and stretches east-west along the Morgan Creek flood plain. Like most of Chapel Hill's paved greenways, it sits in two separate utility easements.
Though it opened in 2011, the greenway had a resurgence during the pandemic, seeing a 30 percent increase in pedestrian and bicycle usage during the pandemic compared to pre-pandemic usage.
Last year, the Town of Chapel Hill announced that it had allocated some of its APRA funding to extend the Morgan Creek Trail to Oteys Road, and extend the trail system south of Fordham Boulevard. In addition, the trail received funding from the Durham-Chapel Hill-Carrboro Metropolitan Planning Organization to extend the existing greenway to the Carrboro Town line at Smith Level Road.
This is great development in connecting our towns with accessible greenways. The extension to Carrboro will be a great asset for the town and connect an additional 21,230 people to the Morgan Creek Greenway.
How to access the Morgan Creek Trail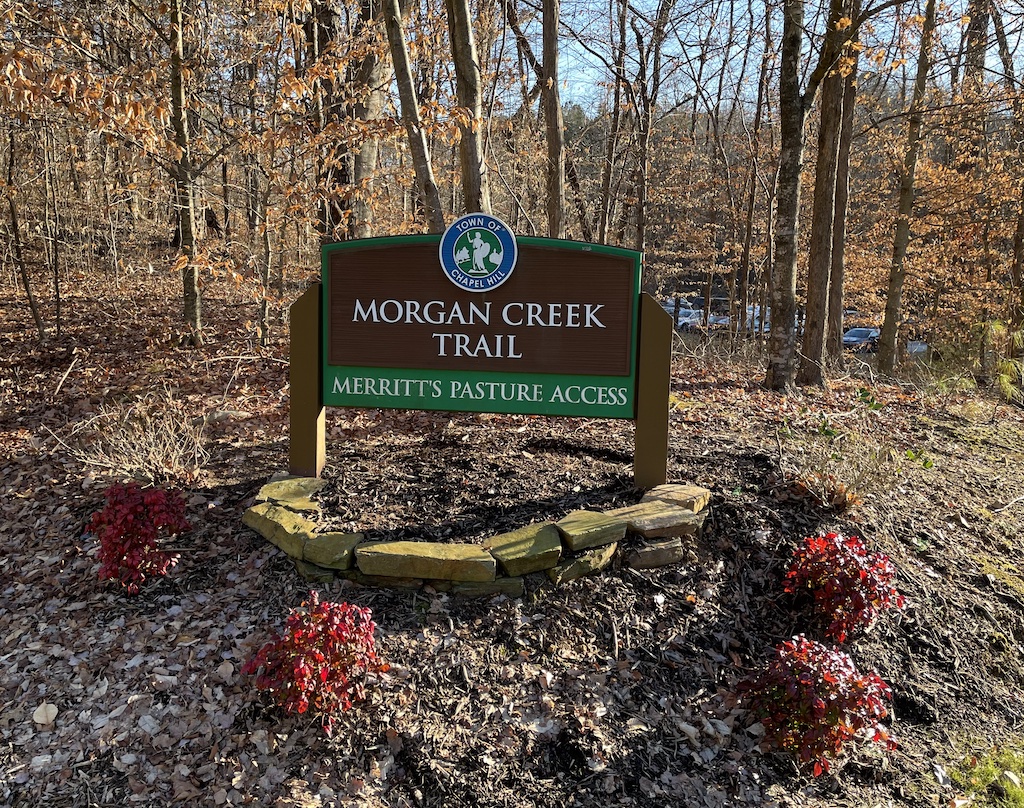 There are several ways to access the Morgan Creek Trail:
(By car): There is a small surface lot entrance on the eastbound side of NC 54, between Smith Level Road and S. Columbia Street. It's just past the entrances to Kingswood Apartments.
(By foot or bike): You can also reach it from the Fan Branch Trail, which starts at Southern Community Park in Southern Village. The two trails meet just after Culbreth Road.
(By foot): People in the Southbridge neighborhood can get to it through a staircase off Marin Place Court.
Who uses Morgan Creek Trail?
This trail is very popular for walkers, runners, and bicyclists. In the summer, it is not uncommon for picnickers to park in the lot off 54 and walk the .8 miles to Merritt's to enjoy the beautiful sunsets from the west facing slope. All dogs must remain leashed.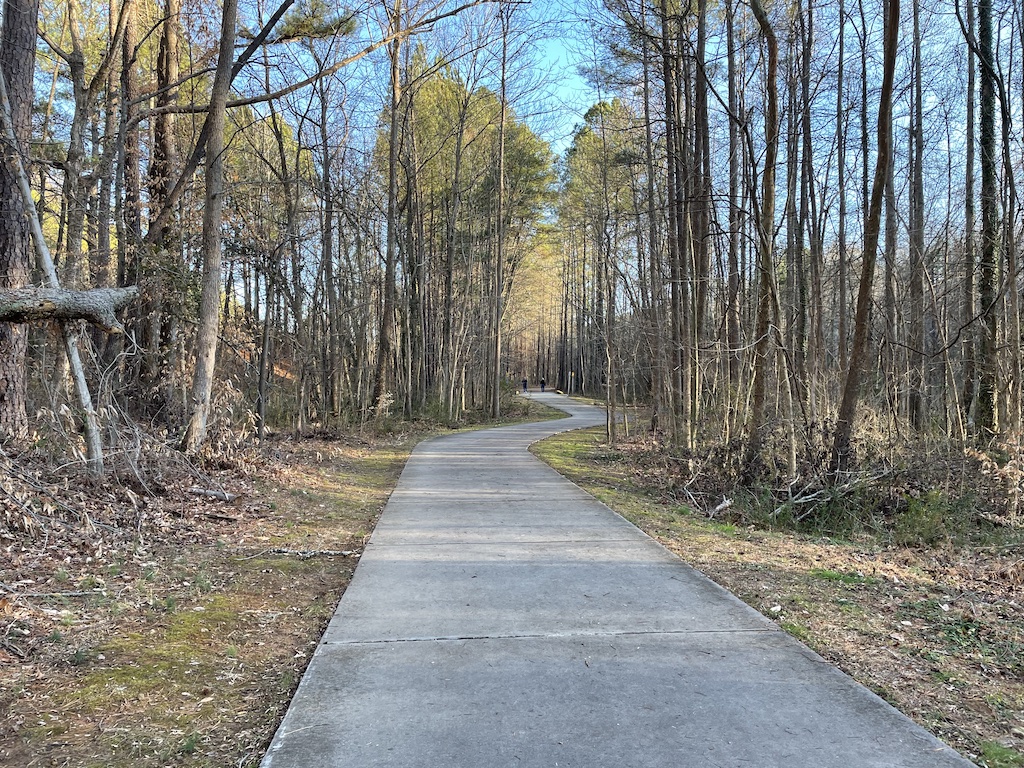 Because it is probably the flattest greenway in town, it is a great stretch for kids new to bike riding because there are no hills to worry about.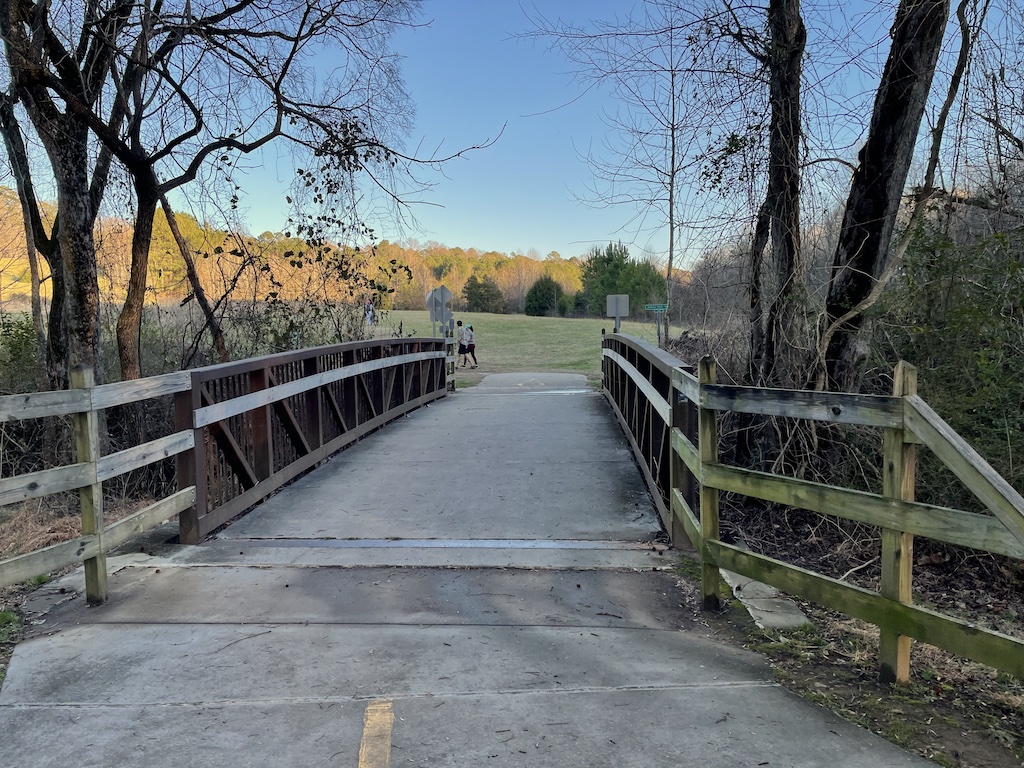 The additions to the trail will make it more accessible to residents of both towns
Planning is underway to finally connect to the Morgan Creek neighborhood to the East, and additionally, there are more complete plans to extend the trail West all the way to Smith Level Road.
Once those two segments are completed, not only will the greenway work as a recreational and bird watching path, it will reach more people who live in apartments all along NC 54. It will also connect the Morgan Creek neighborhood to Southern Village via the already-connected Fan Branch Trail.