Tomorrow, the Chapel Hill Town Council will formally choose a pilot project for the Complete Communities planning exercise they've been conducting and, separately, make a decision on the future of the American Legion site. Why aren't we talking about these two decisions together?
About Complete Communities
For those who haven't been paying close attention, Complete Communities is a planning exercise that the council has been engaged in since the spring. Jennifer Keesmaat, a consultant and former planner for the city of Toronto (she also ran for mayor), was hired to help the council analyze and rethink its approach to development.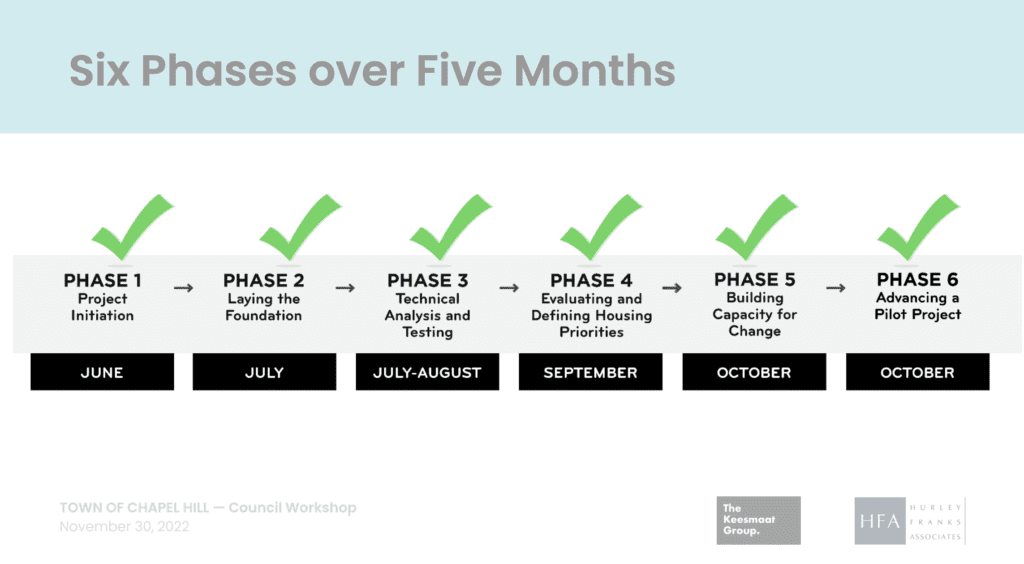 As we've discussed, Keesmaat's plan from the beginning was to encourage the council to adopt a pilot project, an area of town where they would try out a new approach to planning, one that was different from the knockdown, drag-out process that features eighteen months of meetings and a bunch of angry emails. 
The Legion property makes sense as a pilot project
On paper, the Legion site would be a terrific pilot for the council. We've been talking about the future of the property as a matter of public interest for more than two decades. The "sprawling 36-acre … property," as the Chapel Hill News called it in 2004, was once considered a site for a new school or neighborhood before the town purchased it in 2016. And, even after its purchase, almost everyone in town, including many that normally oppose development, agreed that part of the site would be used for housing, office space, and retail. 
It's adjacent to the Blue Hill area, so it represents the perfect opportunity to complement the new apartment buildings and stores with a site that includes parks, greenways, and a mix of housing, retail, and office space. Land values are so high now that the town might have been able to recover the entire purchase price (and more) by just selling a sliver of the property, which would provide the revenue necessary to quickly build community amenities not unlike those that Keesmaat shared in her vision of a complete community. (The Legion Park Committee decided last month not to sell any of the land for private development – their current vision is to retain 8-9 acres for affordable housing and make the rest of the property, roughly 40 acres when combined with Ephesus Park next door, a world-class park.)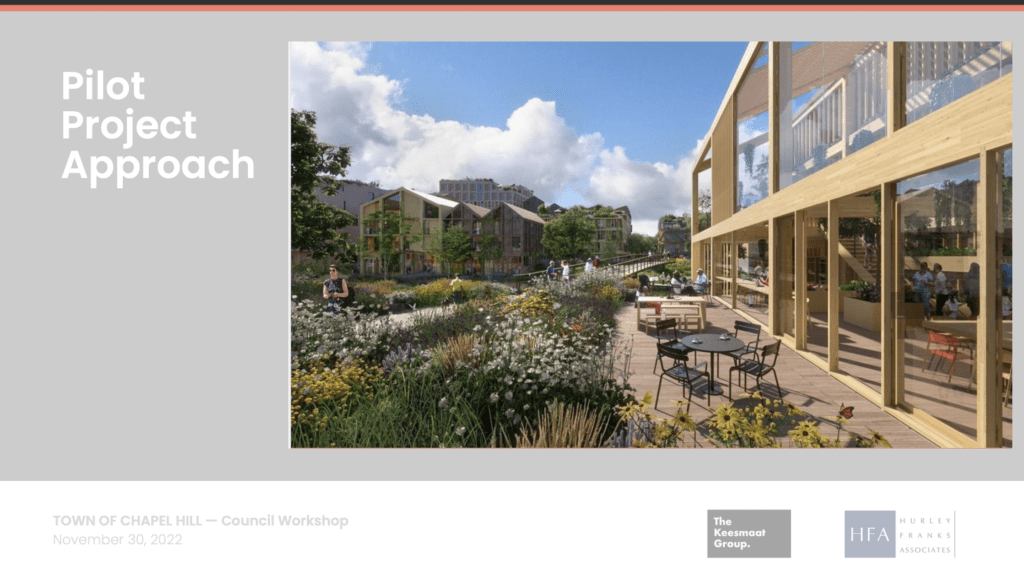 But Legion was not advanced as a potential pilot
So why wasn't the Legion site selected as a potential pilot project? On November 30, we heard a few reasons (to watch the discussion, click here. The discussion of the Legion site begins at the 1 hour, 48 minute mark):
The pond

.
The pond is perhaps the biggest obstacle to doing anything with the site. The current pond has an earthen dam that's failing and does not effectively retain stormwater for most of the property. Mayor Pam Hemminger said it would take a year or more to figure out what to do with the pond, and she didn't want to choose a pilot project that couldn't be done quickly. 
This is true, but it's not like any of the other pilot projects – which all require the town to work with another land owner – can be done quickly either.  As council member Tai Huynh mentioned later, a Complete Communities pilot project for the Legion site would involve developing a master plan for a site, which would not necessarily require a more detailed and time-consuming feasibility study.  
2. The controversy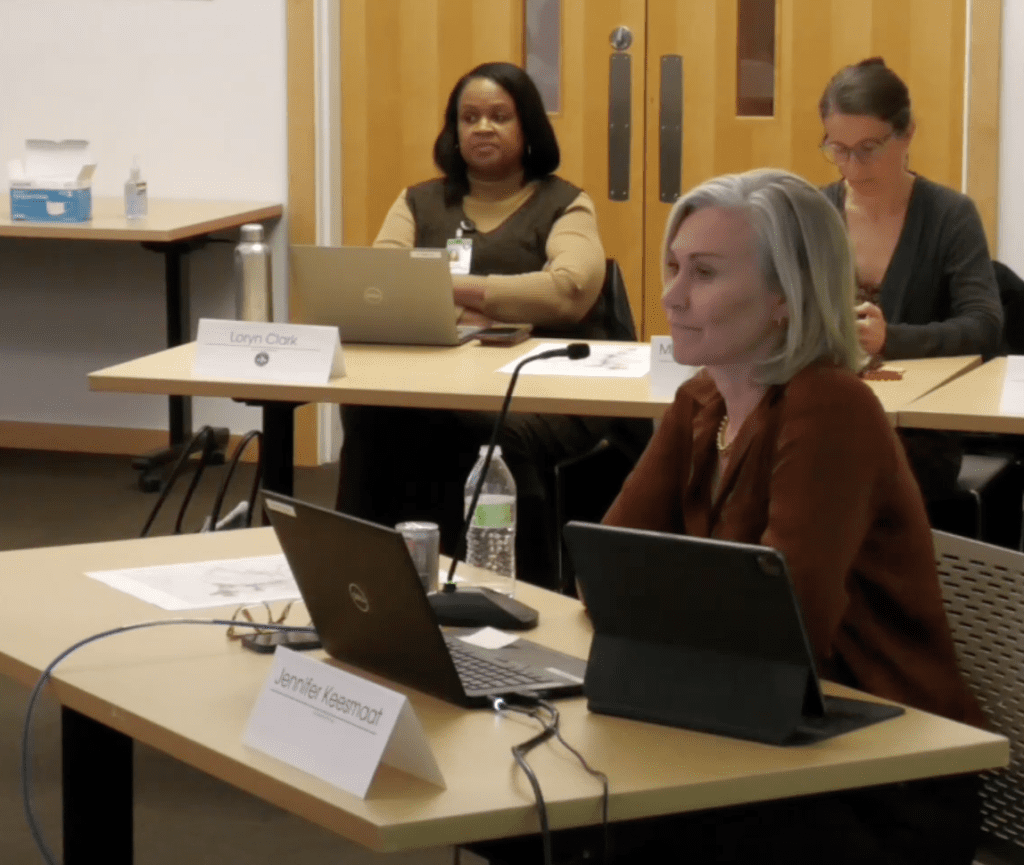 When discussing possible pilot projects during the work session, Jennifer Keesmaat noted that the Legion site was considered a priority early on, but got taken off the list because several council members did not rank it. According to Keesmaat: 
"The goal is for council to demonstrate its commitment to the Complete Community framework. So I think the extent to which it's possible to find a pilot that everyone feels great about wouldn't be ideal. And the Legion didn't fit in that category, because there's some people in this room who do not want it to be the pilot, because it's so contentious."
This decision to remove the Legion site from consideration appears to have been made by the Legion Property Committee, which the Mayor formed in October when she appointed three council members (Michael Parker, Amy Ryan, and Mayor Pro Tem Karen Stegman) to help determine the future of the Legion site. In her comments, Ryan said that she was concerned that the Legion site had become too controversial, and didn't want it to be a "millstone around Complete Communities's neck."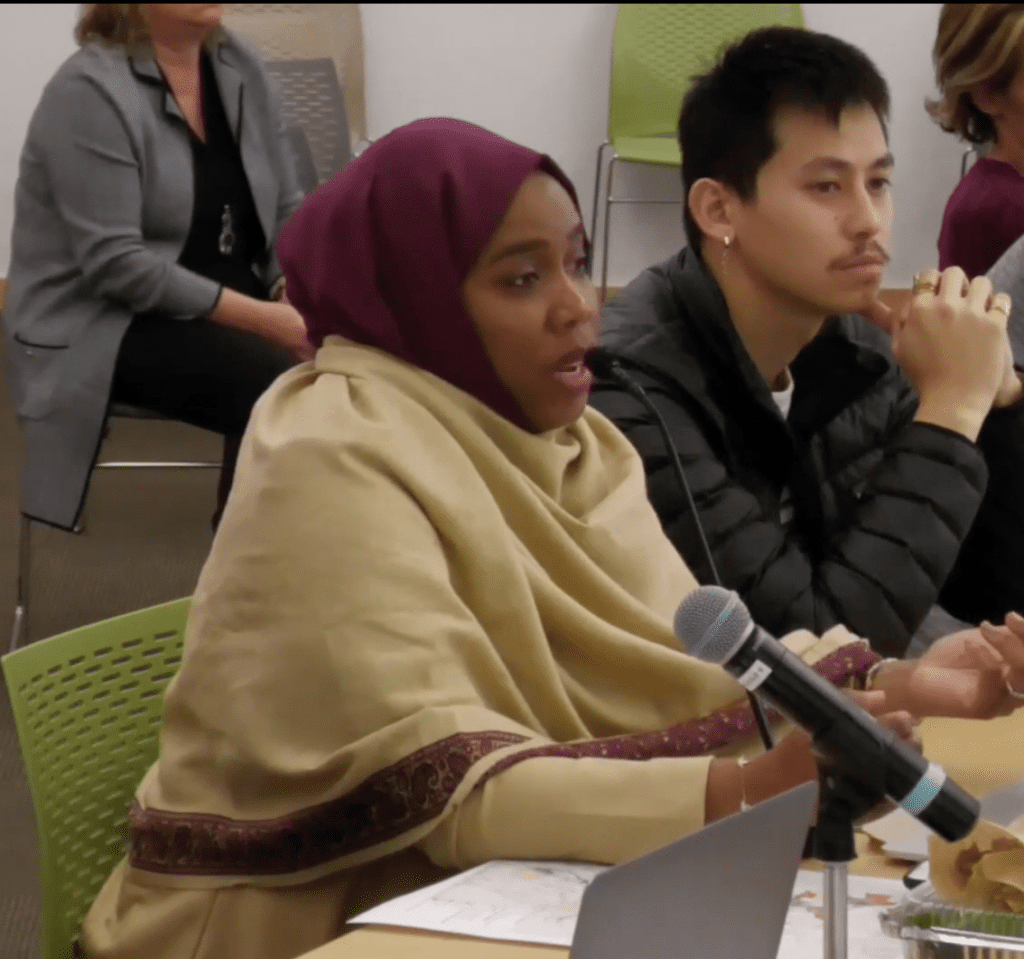 Miller-Foushee responded to the notion that the Legion site is too contentious to select for the pilot:
"But the fact that it's contentious, contentious for who? Not for communities that look like me. … And then we're talking about culture and cultural change and wanting to shift, it starts with us. And it's not about you know, who can stomach what?

 Status quo. And I'm not here to do status quo. And so if contention is the only reason why Legion doesn't rank at all, that's unacceptable."
Tai Huynh echoed Miller-Foushee's concern that certain community voices are minimized by not even considering Legion for a pilot project:
"…I've been around for three and a half years now, I don't think I've seen more than three Karen folks come to speak to this body. I think I've seen two public housing residents come to speak to this body in three and a half years. We want to talk about folks whose voices aren't heard, and who are being left behind by our processes and who we think about when we go about these processes? Those are the individuals that I personally think about. And those are the families that live near the Legion property currently." 
3. The council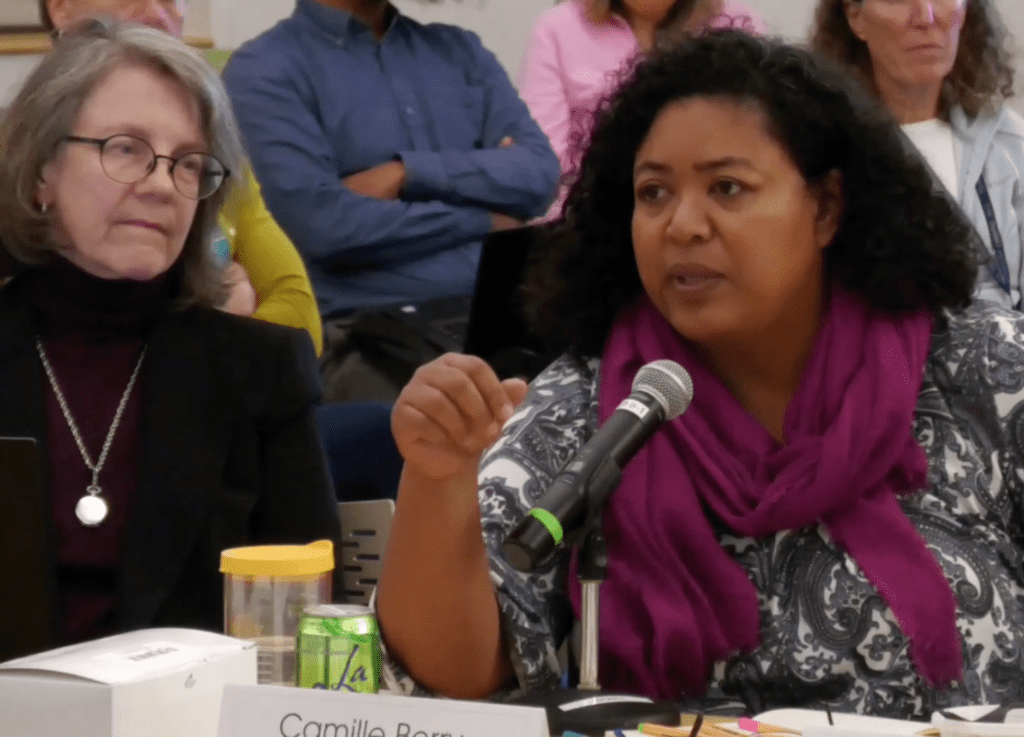 While other council members discussed the public controversy surrounding the site, council member Camille Berry noted that the real challenge was that some on the council seemed unwilling to even have a public conversation about it, obliquely referring to it as the elephant in the room:
"I'm hearing from Paris that the Legion redevelopment was not afforded consideration by this body, because the committee killed it in committee. And that does not beget trust… And we are not going to build the trust of the community, if we can't build on the trust here within this body. All nine of us are in it together. Our strength is the varying opinions that we bring to this,  the varying perspectives that we stand around this elephant. So it is helpful to hear why. But moving forward. I urge any committees, any special committees, trust this body if you want the community to trust this body."
Are we just kicking the can on challenging projects?
When the council votes on the Complete Community pilot and the next step forward for the  Legion site this Wednesday, they will do so after having thought deeply about both projects for six months. Jennifer Keesmaat's Complete Communities framework has been a breath of fresh air, an opportunity for the council to take a new approach to development that doesn't turn every council decision into a battle for the soul of Chapel Hill.
But the Legion vote reminds us of the deep divisions that remain, both on the Council, and in town. We appreciate the council's honesty at last week's work session, and hope that it augurs for even greater transparency in the future. 
And while we can appreciate that some council members want to choose a project that is not controversial or contentious or that does not, as Jess Anderson put it, devolve into the "trees versus people" debate, we have to acknowledge that that is nearly every proposed development project in Chapel Hill. 
At some point, council will have to reckon with the entrenched divisions in our town. Council may well be acting practically by taking the Legion site off the table for the pilot project, but surely it knows that a successful pilot project elsewhere will not change the minds of people about the future of the Legion site. Nor the future of 828 MLK. Nor the next Berkshire or Aura, nor the next Obey Creek or Weavers Grove.  
Complete Communities is an excellent framework for council to think differently about how we develop as a town. But the framework will not convince homeowners opposed to change to stop asserting their considerable influence on town governance. So long as council kowtows to their demands—and ignores the voices of others who lack similar levels of time, resources, and savvy to manipulate how our government operates—we will continue to be a disconnected and incomplete community.