Greenways.
That's the answer to Chapel Hill's problems, according to Jennifer Keesmaat, who is heading the Complete Communities project for the Town of Chapel Hill.
In a 45-minute (or so) presentation on Thursday, August 18, Keesmaat and her team, with Rod Steven pinch hitting during the Q&A, presented an update on the Complete Communities process to the Council Committee on Economic Sustainability. (For background on this planning process, see our post detailing the nitty gritty.)
The presentation was held at the Chapel Hill Public Library, with the council and town staff there in person, while Keesmaat and her team was on zoom. I attended, and took notes as Keesmaat spoke. There was a lot said, and a lot repeated, at the meeting, but here  are some highlights:
Keesmaat believes 'transformative change' is possible but we're starting from a bad place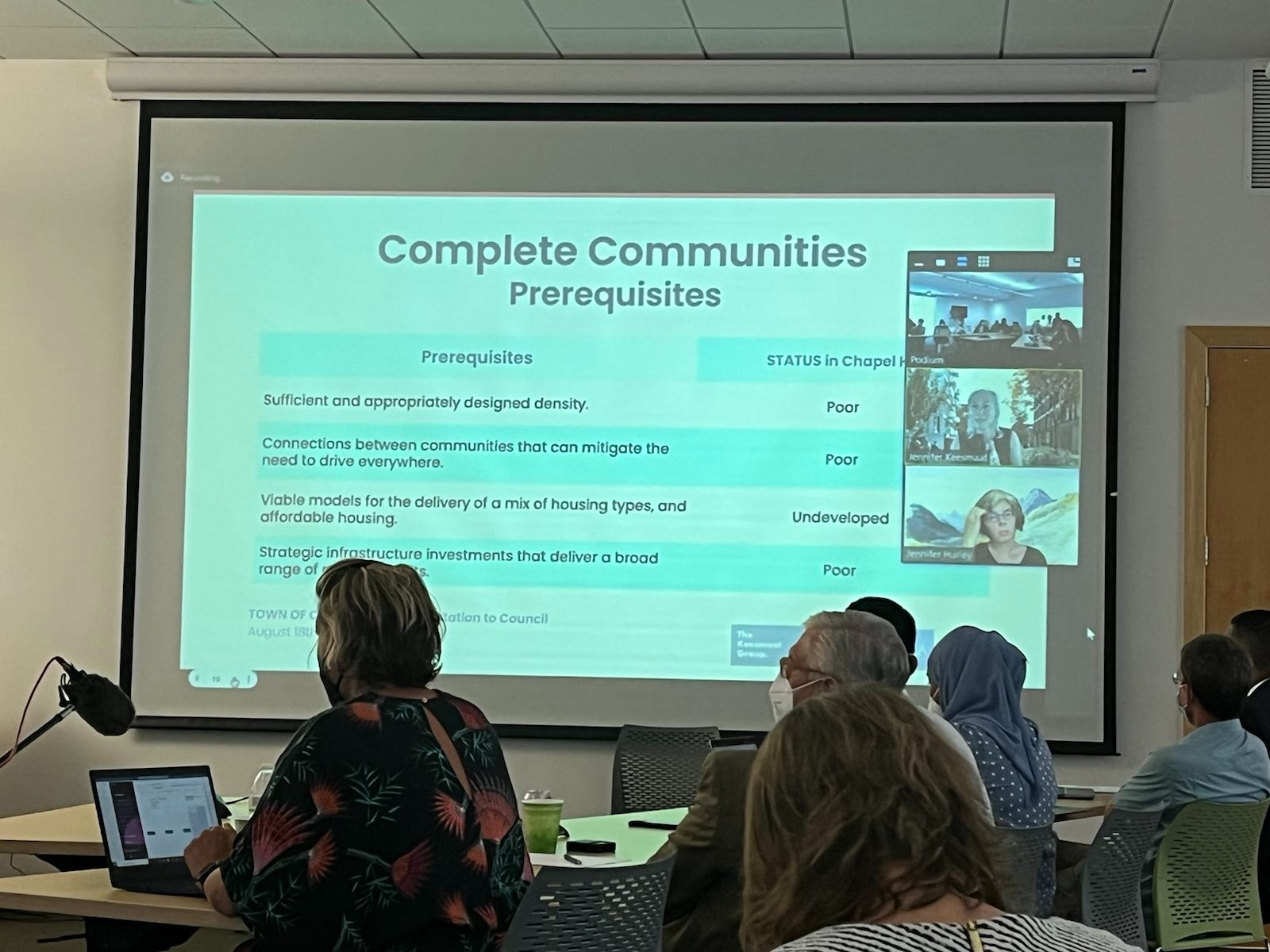 Like any good consultant, Keesmaat alternately praised Chapel Hill—calling it at one point unlike any town in North America (which she meant as a compliment)—and criticized it, noting that it currently did not meet up to the standards of a complete community.
Keesmaat outlined a number of factors that towns need to have in order to be a 'complete community,' including:
Sufficient and appropriately designed density
Connections between communities that can mitigate the need to drive everywhere
Viable models for the delivery of a mix of housing types, and affordable housing
Strategic infrastructure investments
Stakeholder are concerned about housing and the environment
Over the summer, Keesmaat's team conducted 28 interviews with community stakeholders (including TBB's Geoff Green), who were selected by town staff in conversation with the town council and others. (Thirty were invited, but some elected not to participate).  From those conversations, Jennifer Hurley (who conducted the interviews), said that there are two points of agreement:
Housing is too expensive, and we lack a range of options. This impacts everyone, from low-income individuals to doctors working at UNC.
The town's trees and trails are a valuable asset.
In the next stage of the project, Keesmaat said that they will interview additional stakeholders, again drawing input from the council and town staff.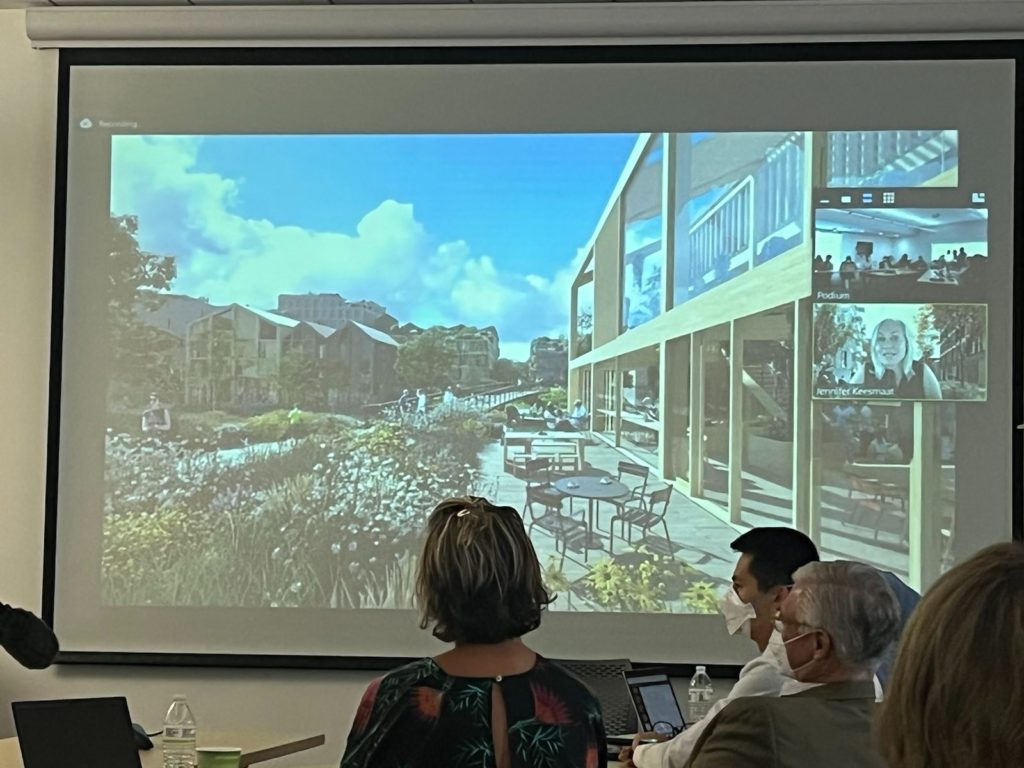 Greenways are the compromise between "housing housing housing" and "trees trees trees." 
Toward the end of the conversation, Keesmaat summarized the debate about the future of Chapel Hill as one that pits housing against trees. In order to resolve this tension, in her presentation yesterday she proposed building greenways that would connect people with jobs, shopping, schools, and housing, allowing people to live here without a car. In her proposal, a greenway network would complement the existing roadway network, allowing the town to grow without adding additional road capacity.
Keesmaat also suggested that the town invest in landscape design and parks, seeing both as amenities that could be funded, directly or indirectly, through the development process. She also imagined that as part of building support for greenways the town would identify "protected natural areas," and "protected stormwater areas," both of which she hoped would build trust in the development process.
We have to build a lot of housing. Forever. 
During the Q&A, Council member Amy Ryan asked where the 2021 Housing Report's (pdf) claim that Chapel Hill needs to add 500 homes per year in order to keep up with demand was time-limited in any way. Rod Stevens, who authored the report, said that the town would need to build 500 homes/year until at least 2040 (that's 10,000 homes!), and the annual rate might go up after that point.
According to a recent study commissioned by the town, Chapel Hill currently has 22,152 homes. If we follow Stevens recommendations, we'll have more than 30,000 homes by 2040.
Affordable housing is its own challenge.
While Keesmaat had a lot of ideas about greenways, she was less forthcoming with plans for address Chapel Hill's housing crisis. We appreciate her noting that Chapel Hill households spend on average 21 percent of their income on transportation (mostly car ownership), and that reducing car dependency would make it more affordable for people to live here with just one car, or no car at all.
At the same time, she didn't have specific proposals to address affordable housing, other than making it easier for the town to build greenway accessible housing. In some ways, we appreciate her separation of this issue, noting that it will require deliberate town investments and independent strategies.  At one point, she implicitly critiqued the town's current approach of using the development process to build affordable units, noting that some developers can and do choose to walk away instead of meeting the town's requirements to include subsidized affordable units in their projects.
Where are the buses? 
Perhaps I missed it, but I don't believe that Keesmaat mentioned Chapel Hill Transit during her presentation, which makes up a sizeable percentage of town expenditures. This omission is doubly strange because one of the other planning processes currently underway is focused on Transit Oriented Development, in anticipation of the town's application for federal funding for the NS BRT project, which would create fast, frequent, and reliable bus service along MLK, Jr. Blvd.
Buses can be a great component of an integrated greenway network, serving both as a backup form of transportation, and as a way for people to get to locations that are further away.
Even though Chapel Hill is relatively small, we don't see any future in which people would bike eight miles from the new apartments at Carraway Village to a concert at Southern Village. But, biking to the bus stop, and then riding on the bus for 15 minutes, is very easy to imagine.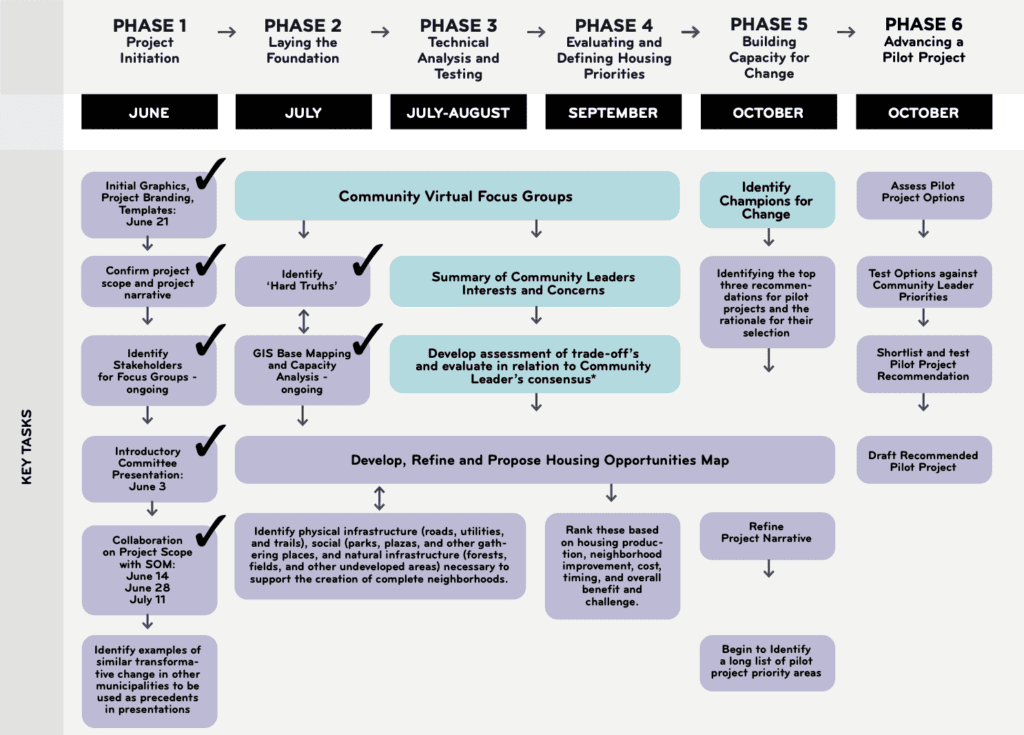 The council seems happy with the project. Some more than others. 
After Keesmaat's presentation, council member Jessica Anderson was effusive in her praise for the project, noting that she's been waiting for something like this for some time. Others raised concerns, including Camille Berry, who asked about infrastructure needs, and Michael Parker, who asked about "how" this plan would be achieved.
Overall, though, Keesmaat's presentation seems to be in line with what the town asked for. But it remains to be seen whether the town can achieve this vision. Keesmaat will return, in person, to Chapel Hill next month for further updates. Stay tuned!