Today, June 20, 2022, Chapel Hill Transit (CHT) along with the Towns of Chapel Hill and Carrboro, UNC-Chapel Hill, and Orange County observed the Juneteenth holiday by celebrating the naming of The Howard & Lillian Lee Transit Operations Facility at 6900 Millhouse Road in Chapel Hill.
The event featured moving remarks from local elected officials, community leaders, and even some of CHT's first staff members.  Ran Northam (Town of Chapel Hill) and Michelle Sykes-Parker (Chapel Hill Transit) provided touching musical tributes. And the guests of honor, Howard and Lillian Lee, spoke before a rendering of the transit operations facility dedication was unveiled.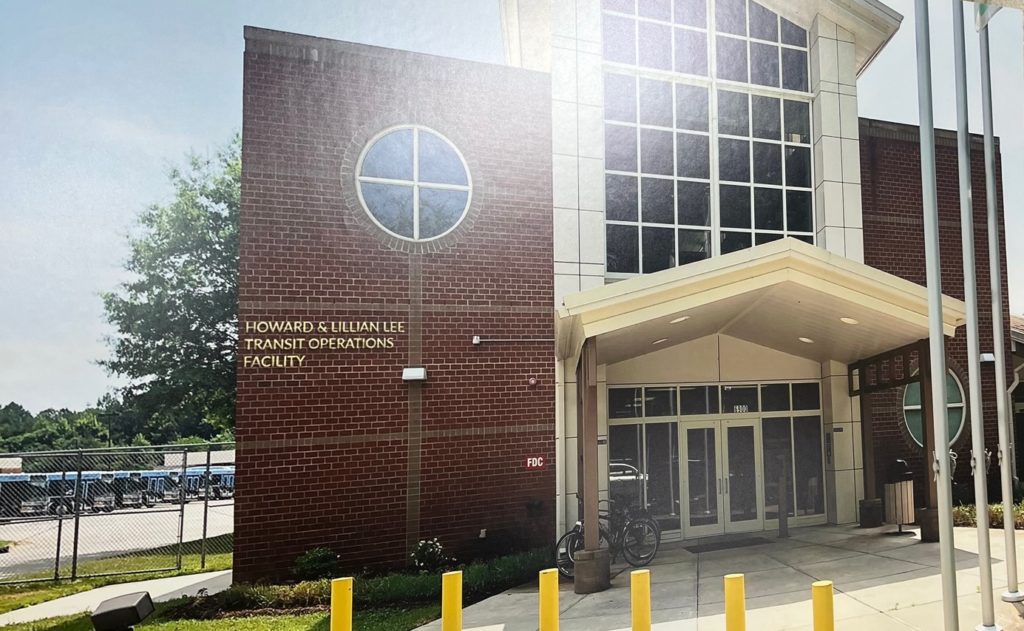 It would be hard to find two other individuals in Chapel Hill more deserving of this honor. The social and political shifts that occurred during the lifetimes of Howard and Lillian Lee are hard to conceptualize. Howard Lee was born on a sharecropper's farm in Georgia in 1934. By 1969, he had been elected the first (and only) Black mayor of Chapel Hill, also making him the first Black mayor in a majority-white city AND the first Black mayor in the South since Reconstruction. It is hard to overstate the meaning and importance of this moment in history.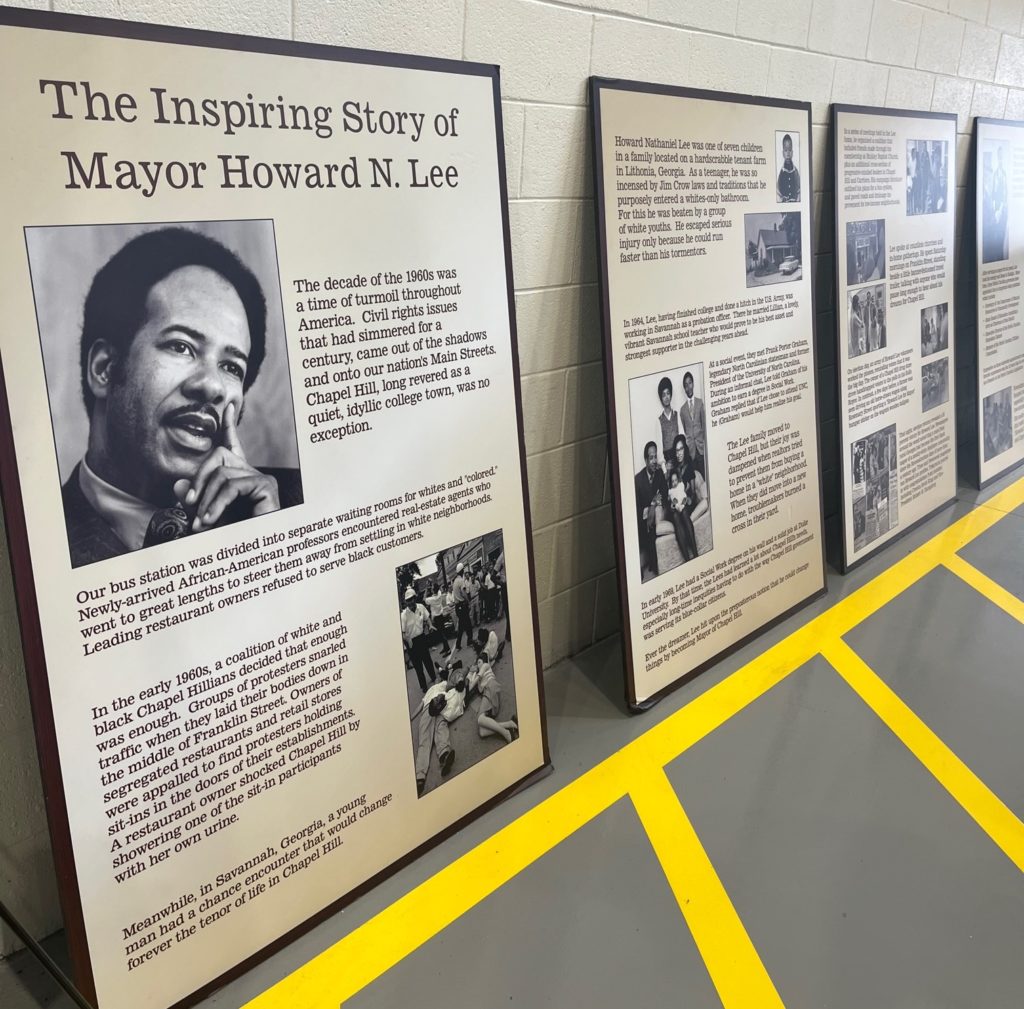 Lillian Lee forms the other half of Chapel Hill's original power couple. A self-described community "matriarch," Mrs. Lee leaves her own mark on Chapel Hill through her tireless efforts and advocacy for advancing social and racial justice through education. It is safe to say that Chapel Hill and surrounding communities would be very different if it weren't for the hard work and vision of people like Howard and Lillian Lee.
One of Mayor Lee's most impactful legacies is Chapel Hill Transit. As he described during today's event, Mr. Lee did not intend to become mayor of Chapel Hill. And because of that he made big promises to the community (on behalf of the progressive candidates he was supporting). Then, when he was elected, he had to quickly figure out how to make things happen. And one of those things was creating a transit system for Chapel Hill.
Mayor Lee had a connection who worked with Atlanta's transit system and he was able to acquire five transit vehicles forming CHT's first bus fleet. The video below from CHT's 45th anniversary shares more about this story (including how some of the buses almost didn't make it to Chapel Hill).
As retired CHT operator Chris Carlson and retired engineering tech Jerry Neville shared during their comments, the first few years (and buses) were a little bumpy. Ms. Carlson was one of CHT's first cohort of transit operators. She shared a story describing a day when all of CHT's buses were under repair and operators had to use a postal truck as a substitute transit vehicle. She still remembers Lillian Lee's gracious attitude when the postal truck picked her up at the UNC Hospital School, even though she was the mayor's wife. Other staff shared stories about the lack of amenities on the vehicles like air conditioning, heat (which was generated by a critical mass of riders on the bus), and…power steering. A few of the earliest buses couldn't even make it up Chapel Hill's hills.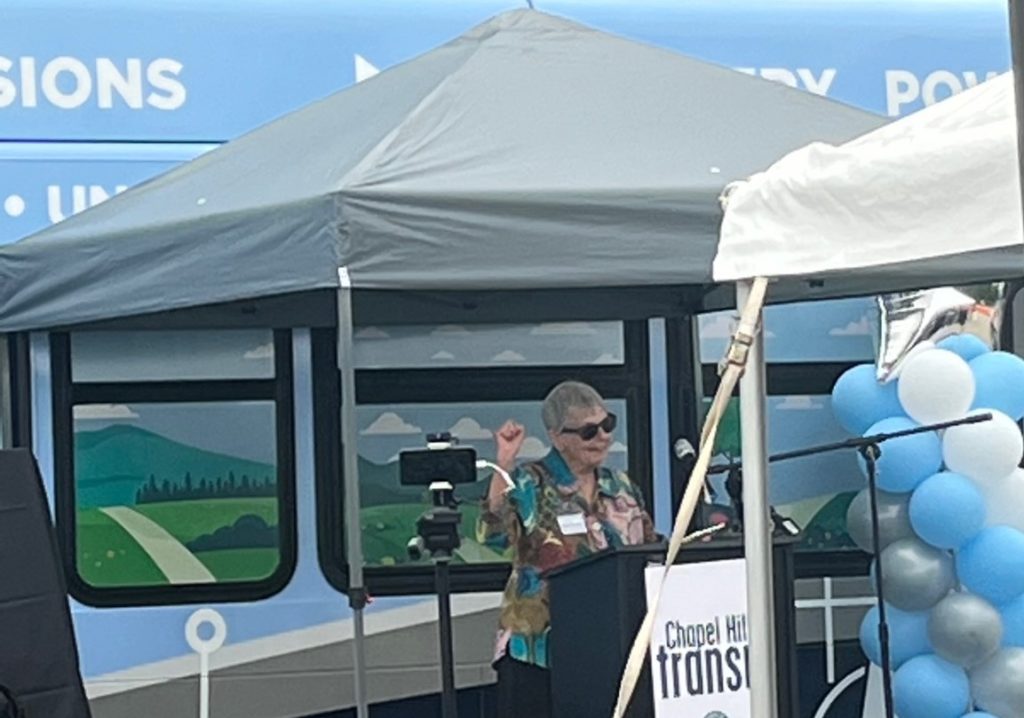 Other challenges were political. Mayor Lee shared a story about a fellow elected official who was opposed to "wasting money" on transit. However, this same person ended up apologizing to Mayor Lee after cataract surgery left him unable to drive and he had to rely on transit.
For Howard and Lillian Lee, the Town of Chapel Hill made an exception to a standing policy of not dedicating or naming facilities after living individuals. As many of today's speakers noted, this was a well-deserved exception and one that hopefully sets a precedent for future decisions. This author agrees. Let's celebrate the people behind the accomplishments and contributions while we are still lucky enough to have them around. Why are we so afraid to let them know we care and appreciate them? People like Howard and Lillian Lee deserve to see, hear, and feel the love of their community. It was an honor to be a part of this historic event.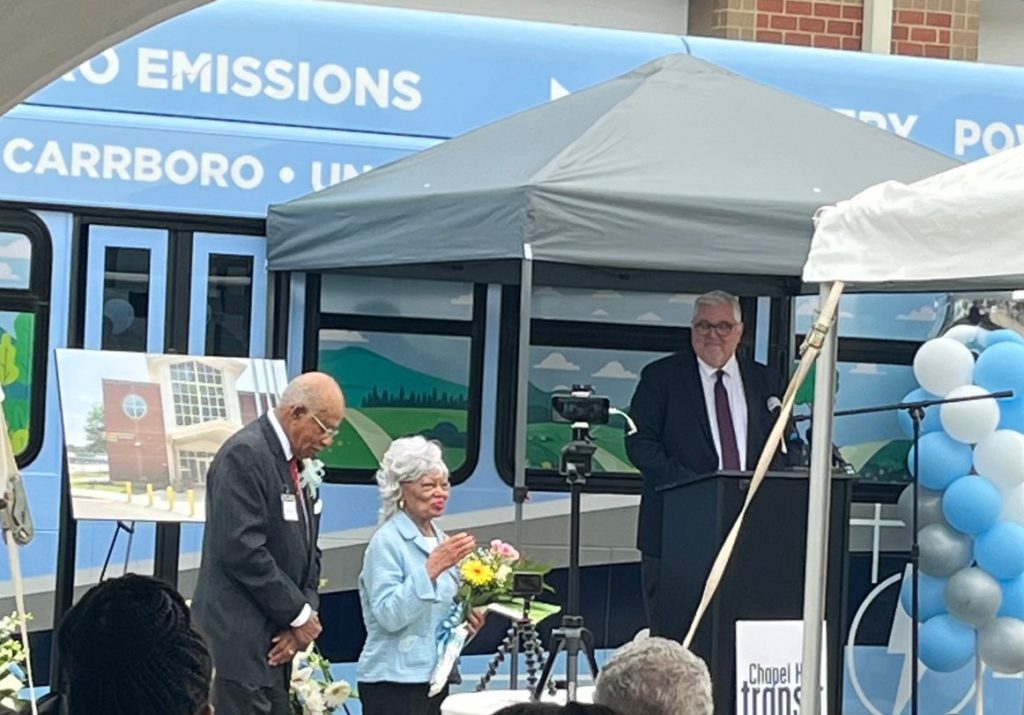 The timeless words and poetry of Langston Hughes were invoked today, asking attendees, "What happens to a dream deferred?" Luckily, for our community, Mayor Lee's dream of transit was not a dream deferred. It was a dream conceived, realized, and carried forward. And we are all the better for it.
Thanks to Chapel Hill Transit and the Town of Chapel Hill for organizing this fantastic event; to the providers of the amazing sound, food, flowers, balloons; and swag; to CHT staff who ran the event like a well-oiled machine (bus?); and to the elected officials who followed the example of  Howard and Lillian Lee to make this happen, even if, at first, it seemed like it couldn't be done. I hope this is the first of many celebrations in Chapel Hill honoring people while they're still around to feel the love.