Join us this Friday, as Next and the Bicycle Alliance of Chapel Hill sponsor a bike ride around Chapel Hill. The second annual Bike Around Chapel Hill is organized by UNC grad student René Iwo.
The ride is a social bike ride around UNC campus and Chapel Hill/Carrboro. The intent is to demonstrate how chill and easy it is to ride from campus to spots in Carrboro and downtown Chapel Hill. Beginners and bike riders of all levels welcome! Meet at The Pit (in front of UNC Student Stores) Friday, Sept 15 at 5 PM. RSVP at https://go.unc.edu/bike2023
This will be a relaxed "no-drop" (no one left behind) ride of about 1.5 hours, ending with free pizza! Last year, we had a great turnout.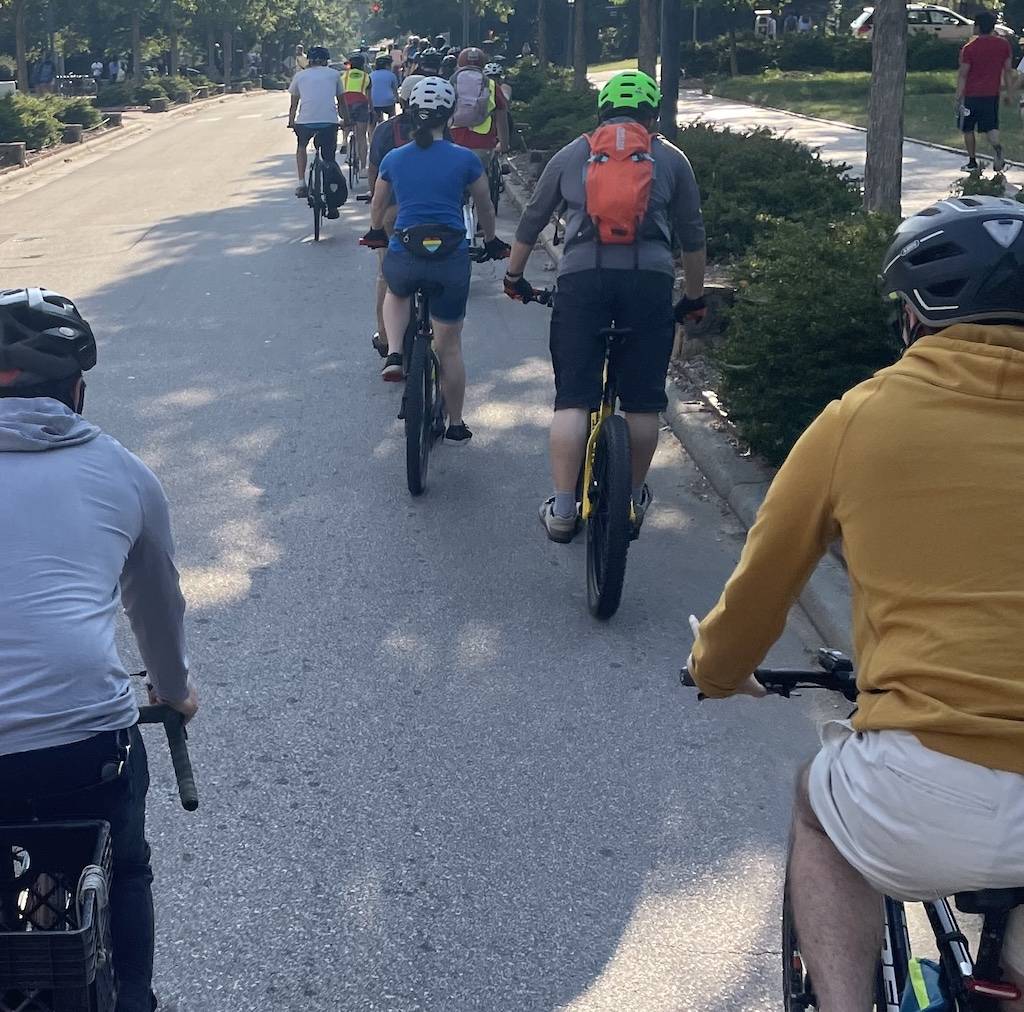 Riders included students, faculty and staff from UNC as well as neighbors in town. The ride will end back at The Pit, where we will have free pizza and refreshments. If you are curious to see the route, here is a link to the map.
Did we say pizza at the end of the ride! 🙂
🚲 Sign the petition: Bike safety can't wait! Let's pilot protected bike lanes on Cameron Avenue 🚲
We are asking the Chapel Hill Town Council to approve a pilot project to install protected bike lanes on Cameron Avenue as soon as possible. This pilot project will make Cameron Avenue safer for bike riders, mobility scooter users, and walkers, and help inform the development of permanent protected bike lanes.