It's really not that hard to get a pass for the Tar Heel Express, but since we anticipate a lot of fans who never normally attend UNC sports events, we thought we'd walk your through the process. You will have to create an account, but it's pretty easy, start here
Tar Heel Express tickets for the Wrexham – Chelsea match are SOLD OUT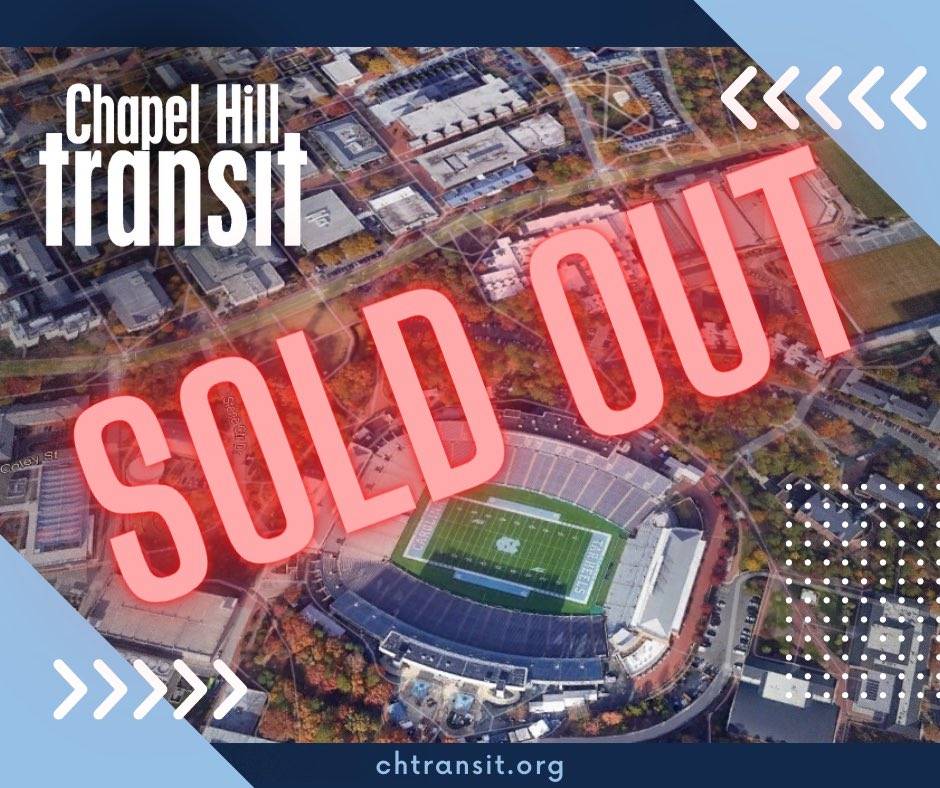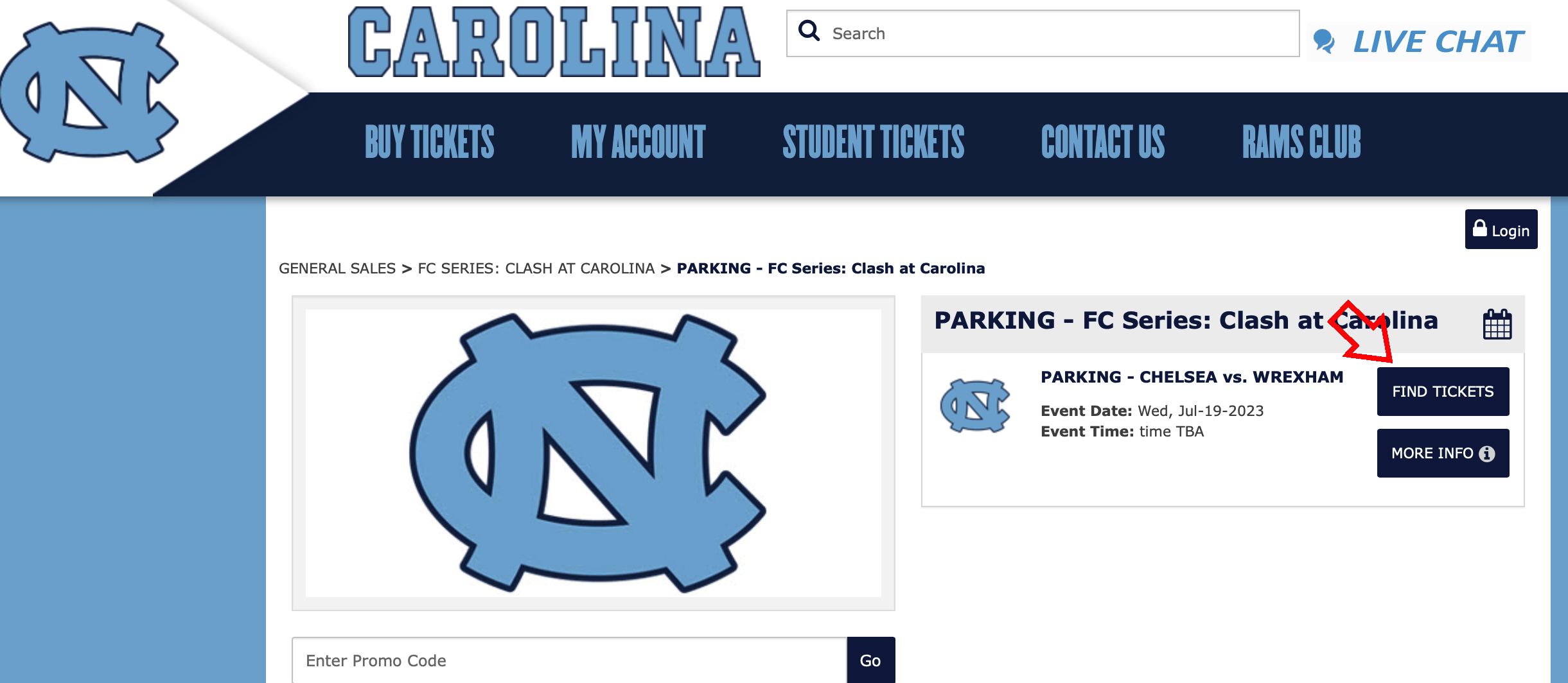 You will arrive at this page, with a big scrollable list of expensive parking lots. Many of those might be ok, but you will be navigating UNC campus trying to find the lot. Save yourself a headache and just drive to one of the park and ride lots on the edge of town. In this example, we selected the Southern Village lot.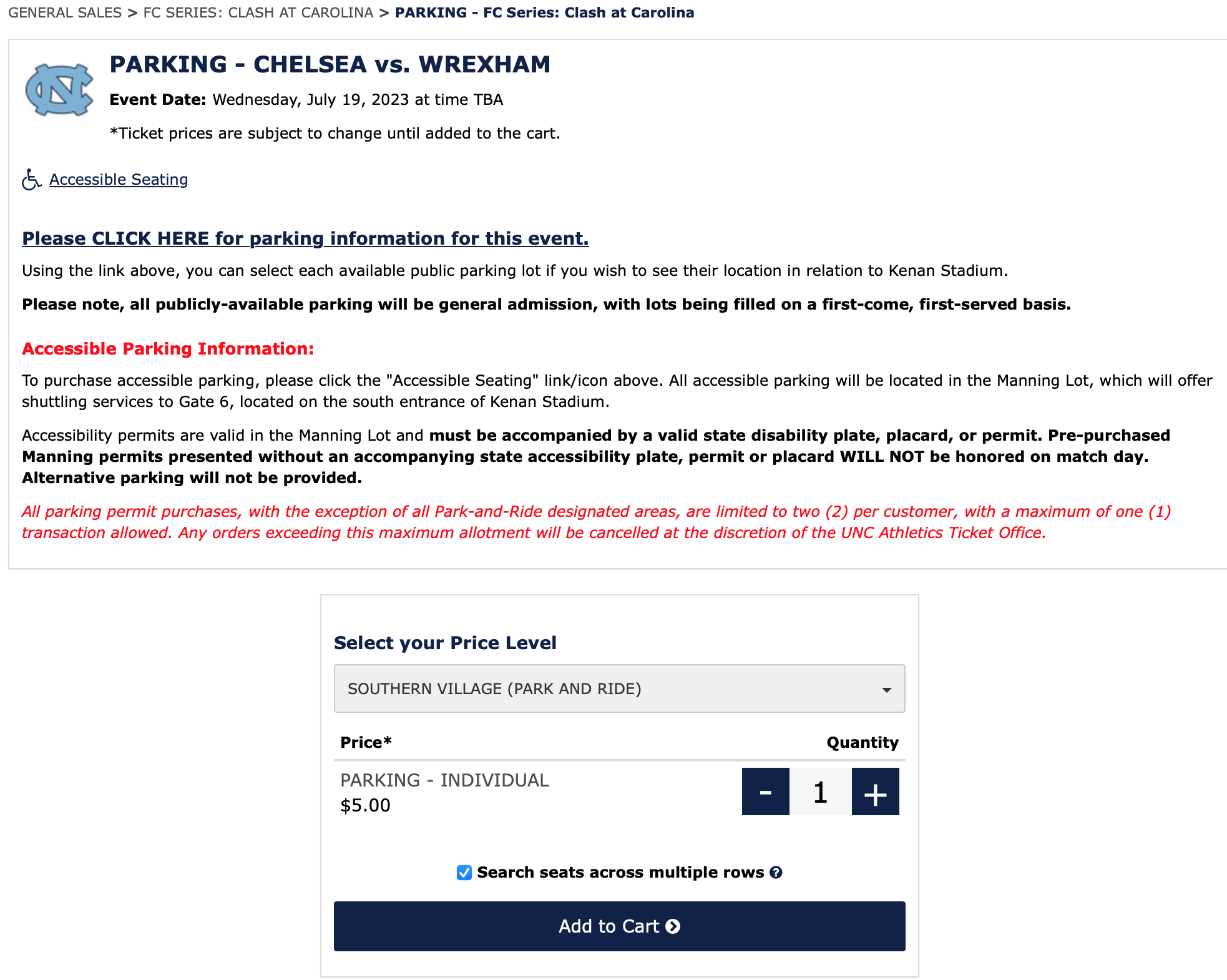 Pick a number for as many people as riding up with you in your car. If 4 of your are riding to the lot together, you will need 4 passes.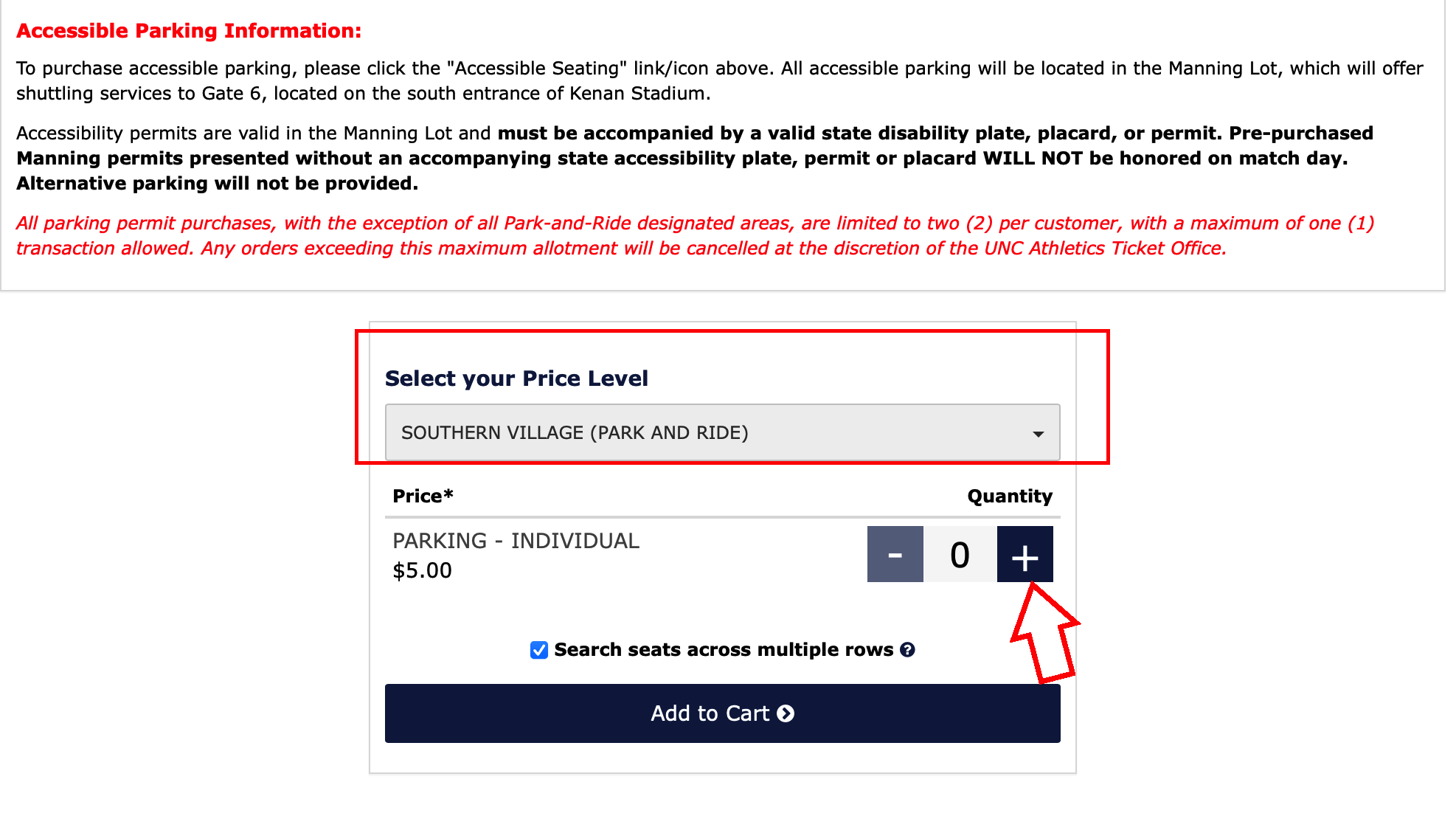 Add to cart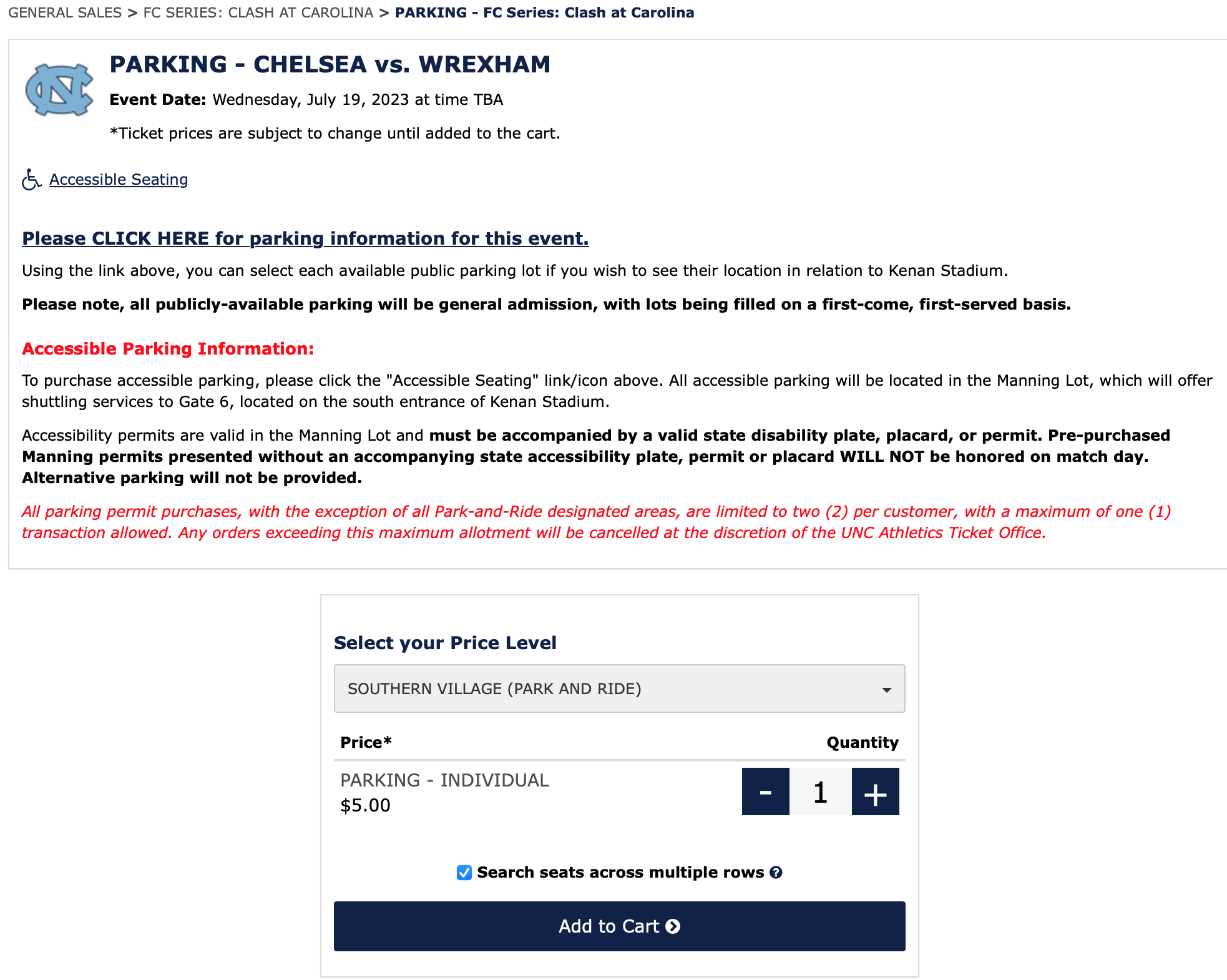 If you are regular to UNC sports games, just log on to your existing account, if so, you probably don't really need to read any further as you have been through this before 🙂 But if not, just register and move on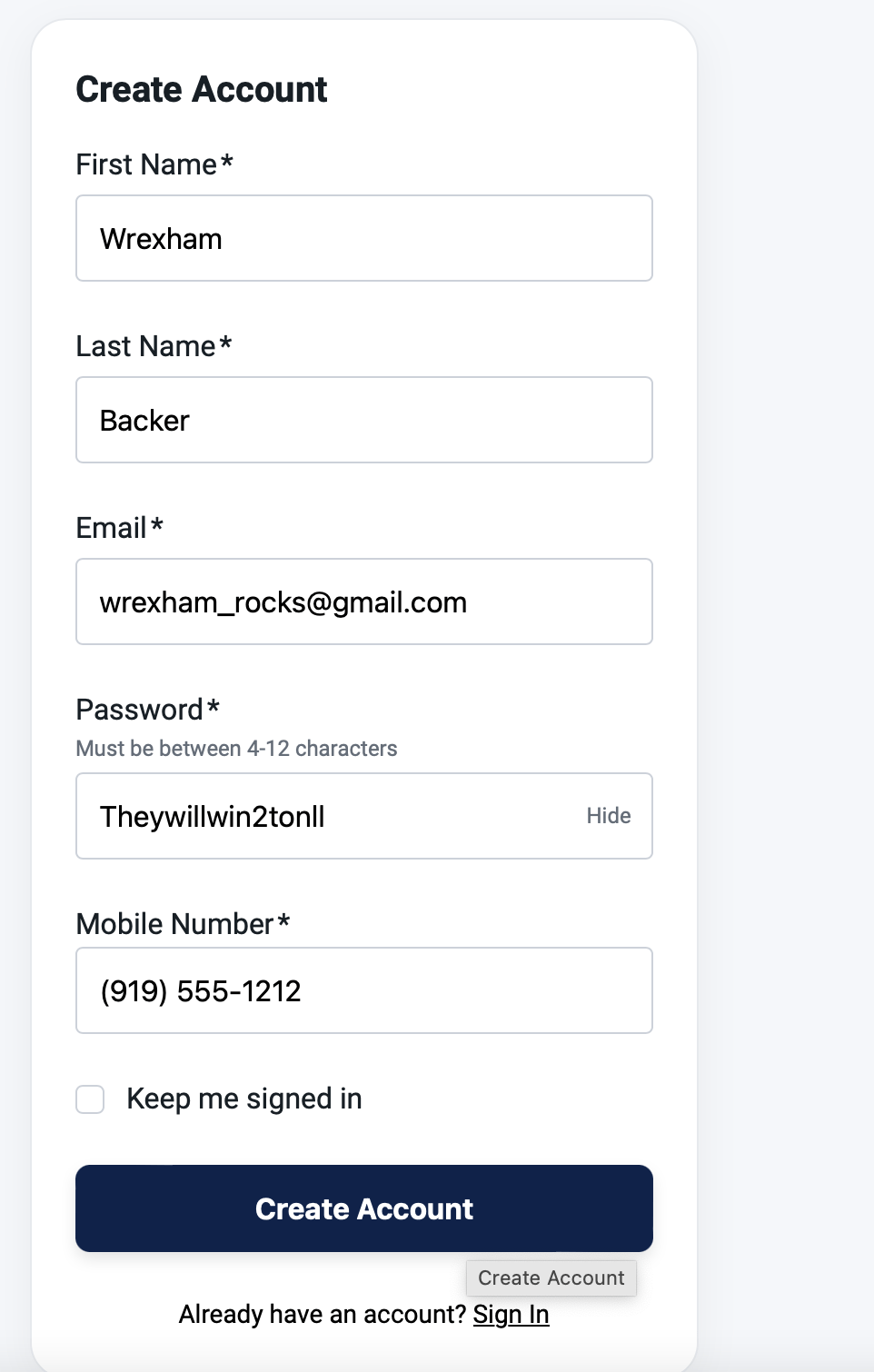 Navigate through the usual payment pages and you will end up here. You will get an email with pass informations. We will add that here when we get ours.