Yesterday, NEXT Chapel Hill-Carrboro, a local advocacy organization that supports abundant housing and transportation alternatives, hosted a Playground to Playground bike ride on the Bolin Creek Trail (Full disclosure: I'm on the board of NEXT). While I don't have much experience with group rides, Alyson West, one of the leaders of the Carrboro Linear Parks Project, does, and she helped put together the event.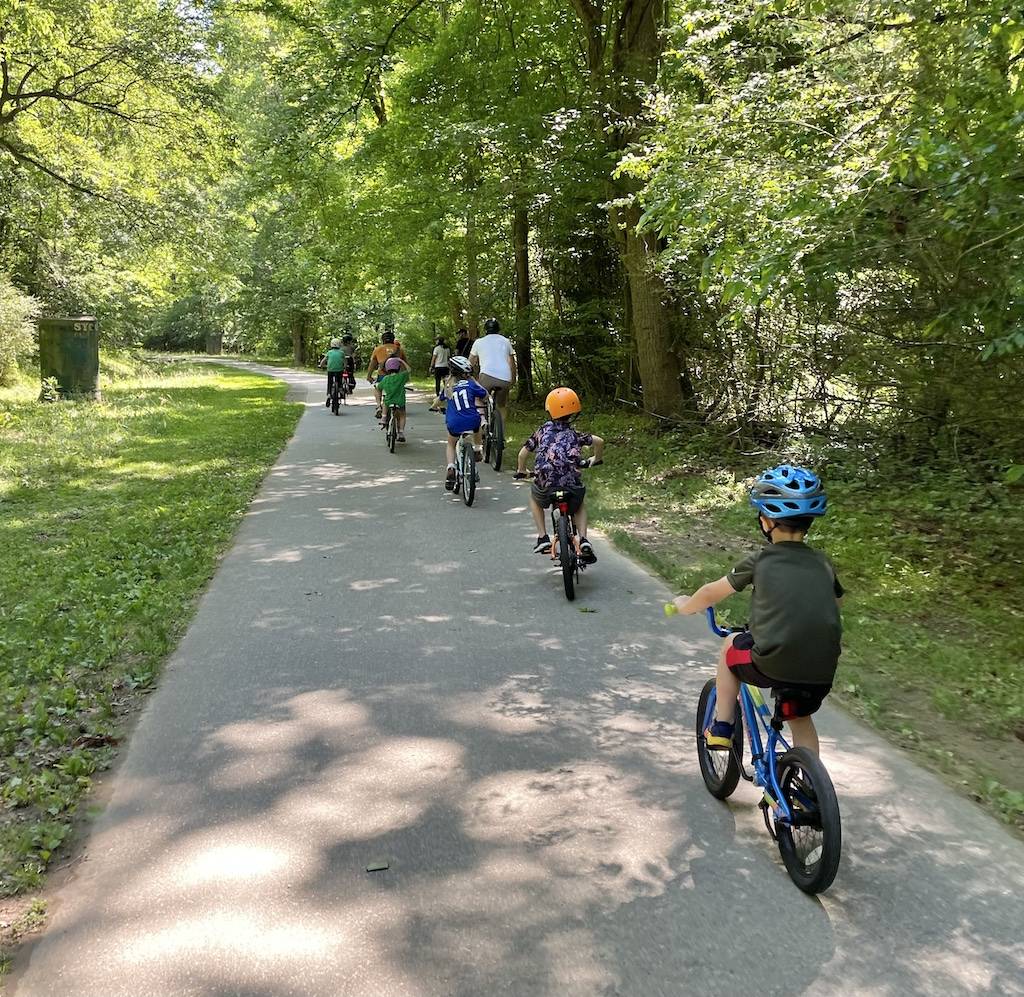 Walking, riding, skating, rolling, or even just sitting on a bench on the Bolin Creek Greenway while others engage in more active exercise is one of my favorite things about Chapel Hill. It's one of the few places in town where you get a sense for the true diversity of our community. As we rode and talked, several of the participants in the event reminisced about their own experiences on the greenway—teaching their children to rollerblade or bike, getting a treat at Caffe Driade or Foster's (now the Root Cellar). For us, it's the greenway that makes Chapel Hill an inviting, welcoming place.
I am looking forward to the conversation about extending the Bolin Creek Greenway to Carrboro, which will give my kids a safe route to school, allow our family and many others easy, car-free access to the wonders of the Carolina North Forest, and create community connections between our two towns. While we spend a lot of time on the blog-blog discussing the politics of land use, events like Sunday's bike ride remind us why we're doing it—there's nothing better than spending time on a greenway.
More information:  Carrboro Linear Parks Project