In 2021, Gov. Roy Cooper signed House Bill 554 designating 2023 as the Year of the Trail in North Carolina. In this post, I will share some information about the Pumpkin Loop.
Located in the UNC-owned Carolina North Forest, the Pumpkin Loop is an approximately a 2.5 mile loop that follows a fire road encircling a good part of the wooded section. It's a great trail for kids, walkers, bikers, and teenagers.
Here is a good map of the trails that make up the Carolina North Forest. UNC also maintains an interactive map for first-responders who may need to access the trail.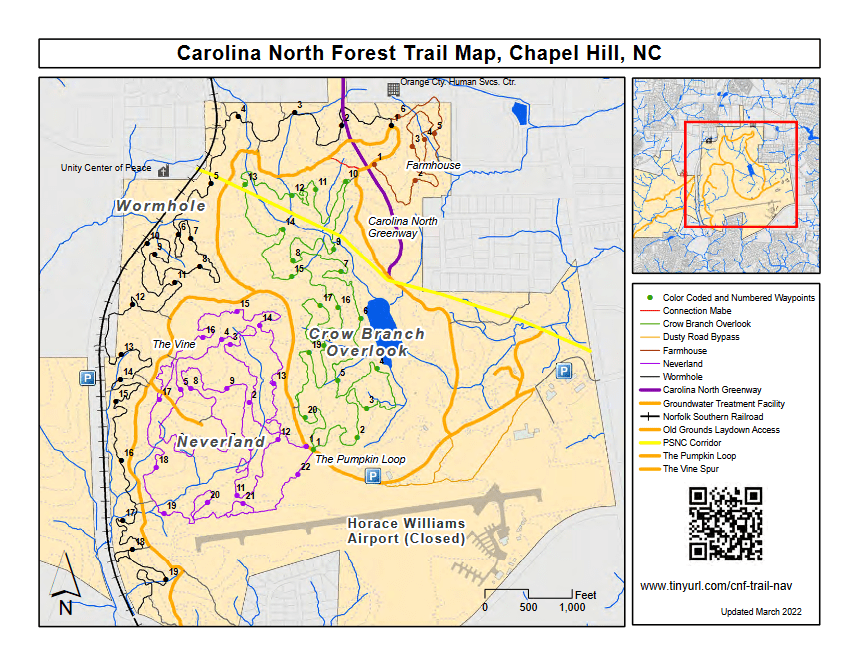 In this post, I outline how to reach the Pumpkin Loop, which is one of the easiest and accessible trails in the Carolina Forest network
How to get to the Pumpkin Loop

There are several ways to reach the Pumpkin Loop, which is orange on the map above.
The most common access is the gravel lot that you can access from Municipal Drive. This is the traffic light just north of the Estes Drive intersection on Martin Luther King Jr Blvd. Turn on to Municipal and drive or bike about a half a mile on the gravel road. Please drive slowly as runners, cyclists and walkers frequent this road. It can also get dusty, as the road is unpaved.
You can also reach it from the Orange County Southern Municipal Services Center on 2501 Homestead Road. Go all the way to end of the complex, and at the very end of the parking lot is a sign labeled "Hiking Trail"
Also available as an access point is the Unity of Peace parking lot on 8800 Seawell School road. A note on this location: the UCP offers up this parking lot as a service to the community. Be thoughtful of your use of this lot, and avoid using it on Sundays as it is used for services on this day. They also accept donations for maintenance of the lot. You will see a link on a sign if you use this access point.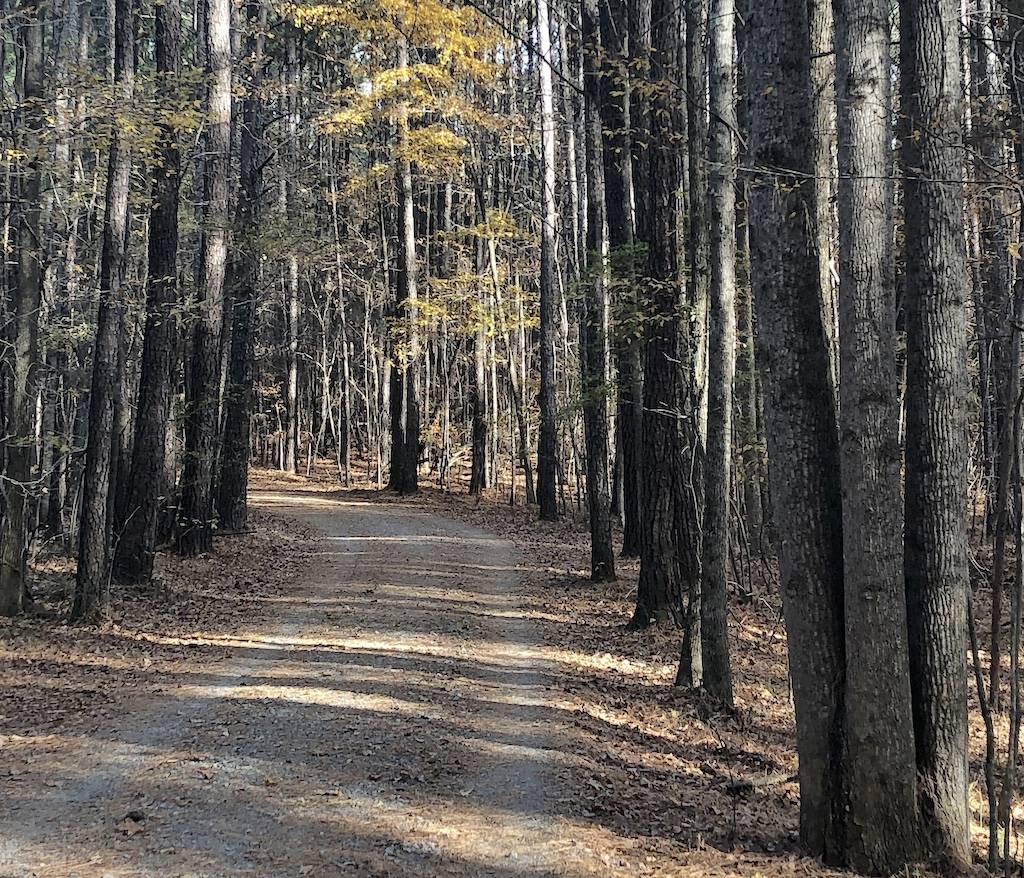 The loop winds through the forest and is wide for easy passing. This also makes it more relaxing for side by side walks or runs. There are also single track trails you can head into for more running , walking options.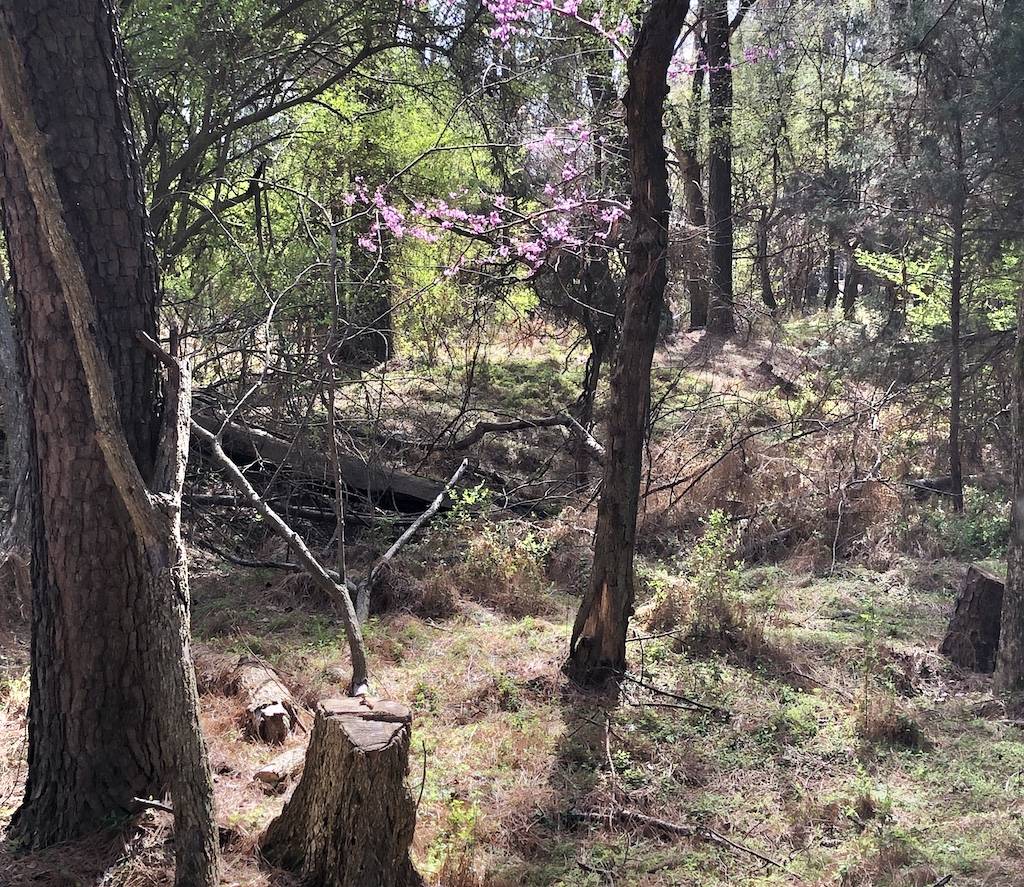 The scenery changes dramatically through the seasons, here is a photo my wife took just a week ago.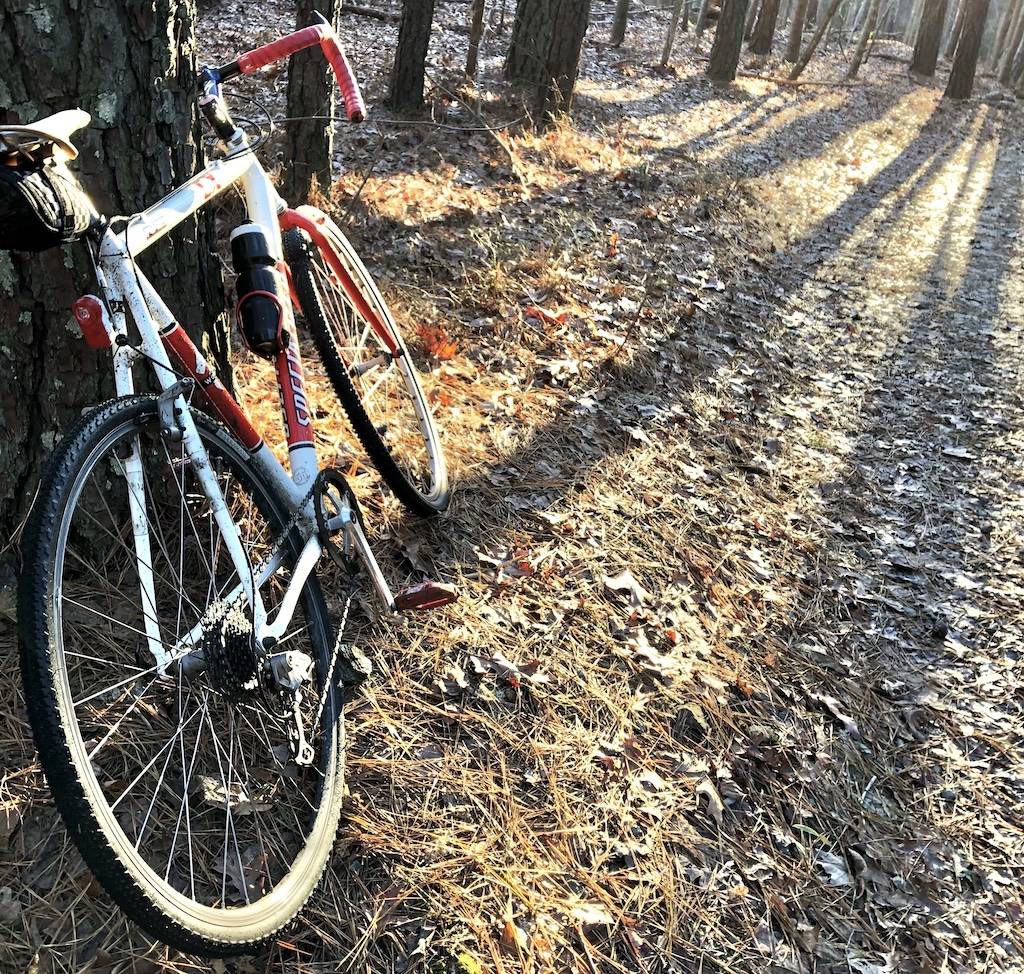 It is also popular for cyclists. It is not unusual to see people on cyclocross bikes or mountain bikes. There are developmental youth groups who take school aged children out on the Pumpkin Loop for training. If you plan to ride your bike, please take care of your speed and do not pass walkers or runners closely.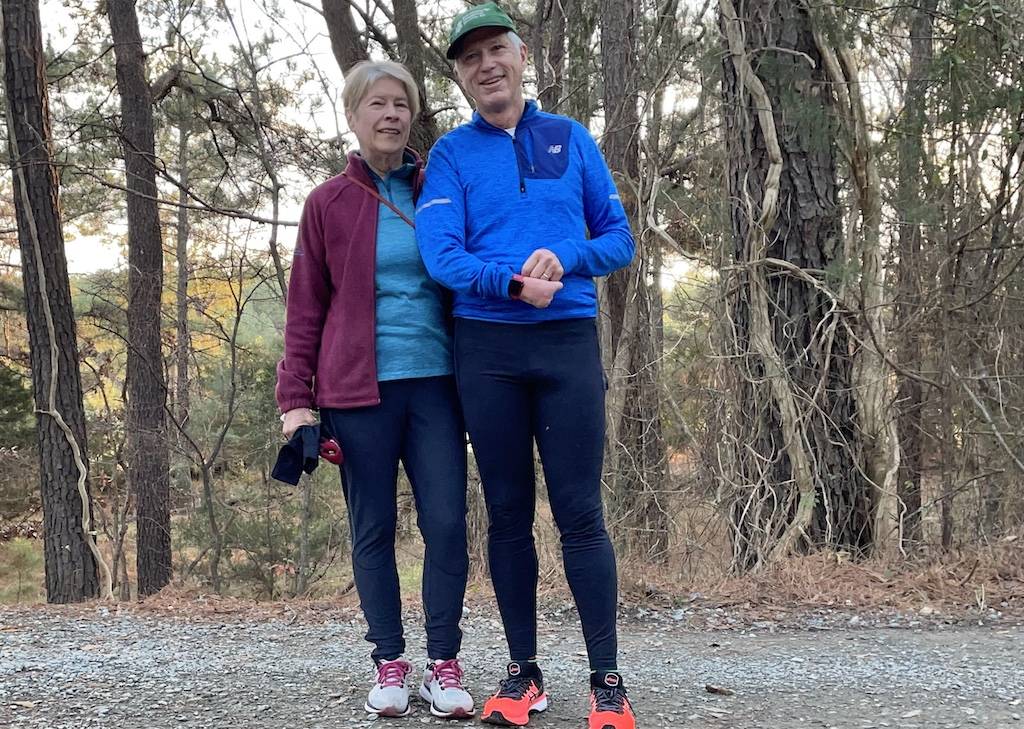 Running together in the Carolina Forest has become a regular fall and winter tradition for my wife an I. We often head over on Sundays and run multiple loops. Since we run at different paces, we start out together, and then join back at the end! Try it out! You will love walking running or biking there!