Our favorite local historian and voter guru Gerry Cohen reminded us earlier that today (February 20, 2023) is the 50th anniversary of the Chapel Hill, NC referendum to levy public transit property tax, which was necessary to obtain a grant from the federal government for purchasing buses. The levy passed 64% to 36% and bus service began on August 1, 1974.
Cohen wrote an op-ed in the DTH in favor of the bus service. Clicking on the op-ed will take you to the DTH archives, where you can read his piece in full.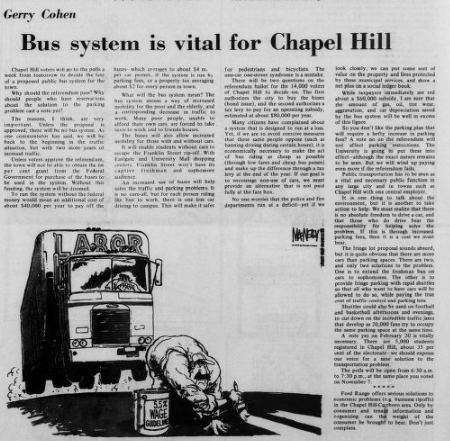 The proposed routes took people along campus and throughout Chapel Hill: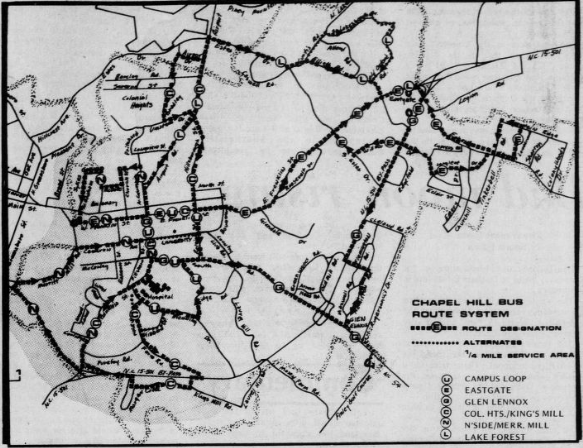 As Gerry indicates, the plan passed. Carrboro passed a similar measure in 1980. You can see an early printed map of the entire route below: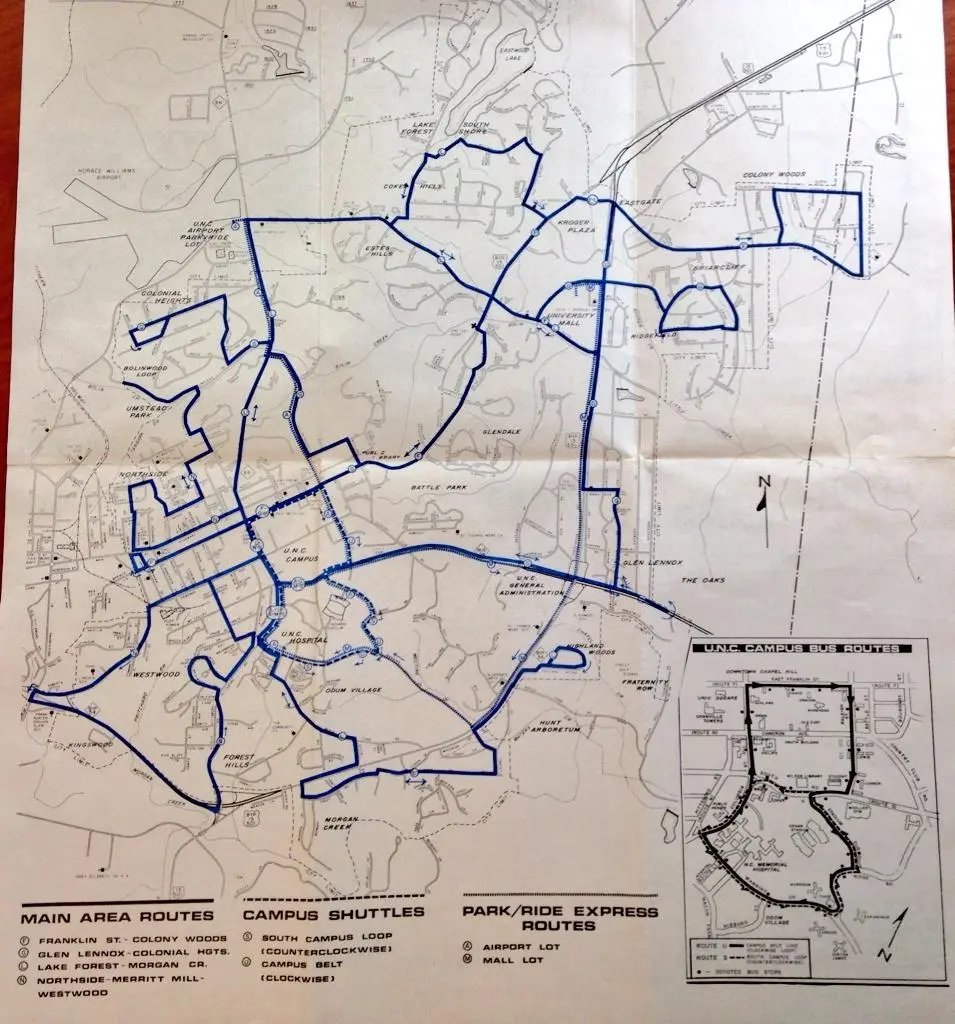 Mayor Howard Lee, who made public transit part of his electoral campaign, helped drive the fleet's first buses up from Atlanta. The buses became fare-free in 2002.