I recently flew to Salt Lake City for a work conference. I've been to this particular conference a few times, which is always in Salt Lake City, and so I've gotten to know my way around a bit.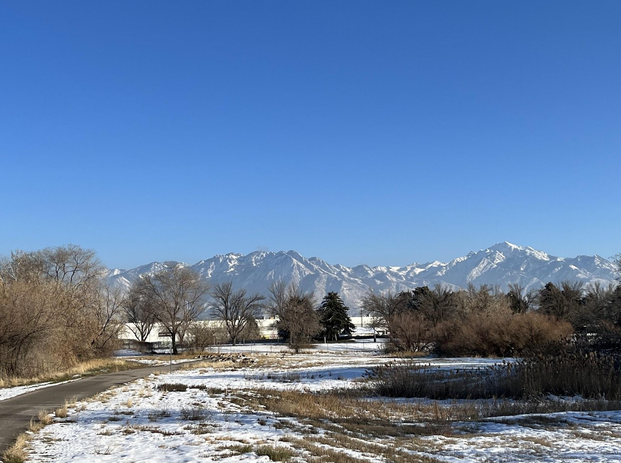 Salt Lake City would not necessarily be my first choice for personal travel, but they do some stuff right and have a lot of potential. Here's a few things I'd say about it.
The Salt Lake City airport is pretty similar to RDU, insofar as it is manageable in size and quite easy to navigate. My favorite thing about flying into SLC is that it has TRAX, the city's light rail system. When I deboarded the plane I walked for about ten minutes, bought a $2.50 ticket on the platform, and was on my way downtown within a few minutes. I arrived in SLC at 10:30pm on a Tuesday and there were 15 minute headways on the TRAX headed downtown – not bad! (For comparison, arriving at SFO at 10:30pm, the BART headways going north are 20 minutes.)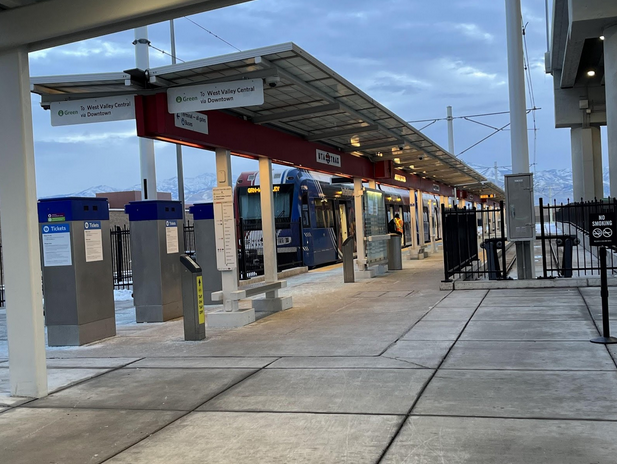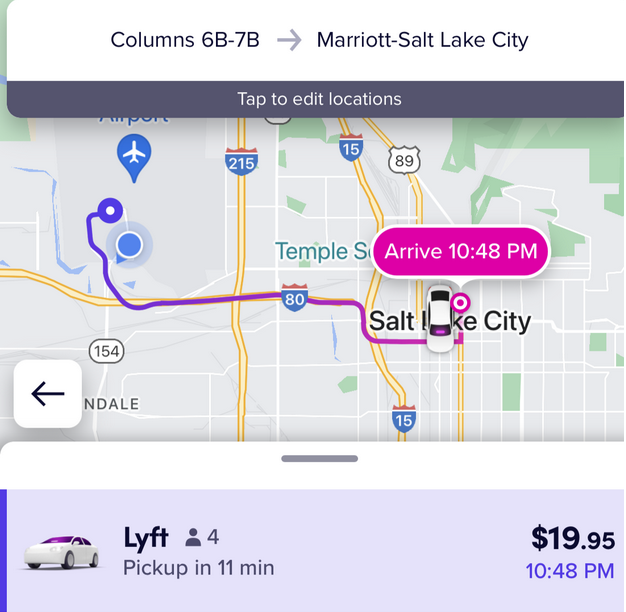 I haven't been to SLC since 2019 and one thing I noticed right away was the development springing up along the TRAX lines. Whenever I see transit-oriented development like this in other cities, it is hard not to mourn for the lost opportunities of the DOLRT and what could have been.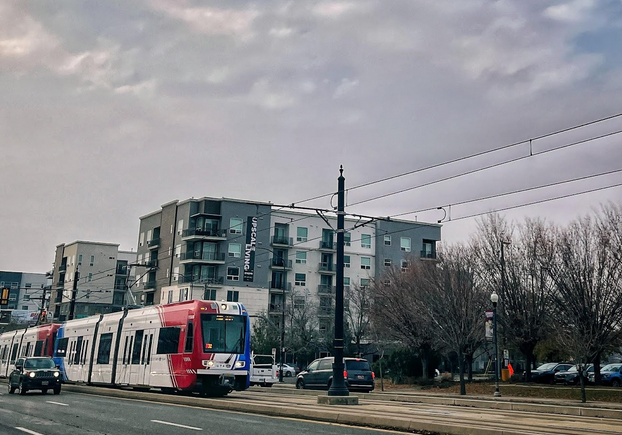 The other thing you'll notice immediately in downtown SLC is how wide the roads are. Every road in the city feels like a high speed arterial, many with three lanes in each direction. It's reminiscent of Detroit but without the potholes.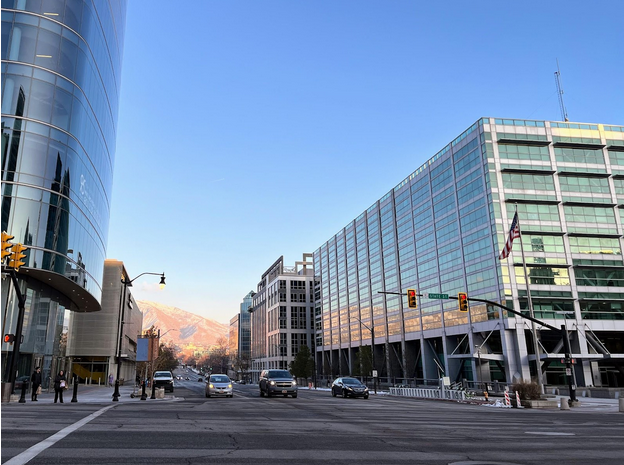 But, nearly every road in SLC has a bike lane. The official SLC bike map lists many of the roads with bike lanes as "high" to "medium" comfort (dark green vs. light green on the below map). There are a fair number of thoroughfares with parking-protected bike lanes, like we have on Franklin St., but much of the network is a painted line next to wide lanes of fast moving car traffic, and "medium" comfort is a bit of stretch in my opinion. Still, I do love a city on a grid and SLC has that going for it.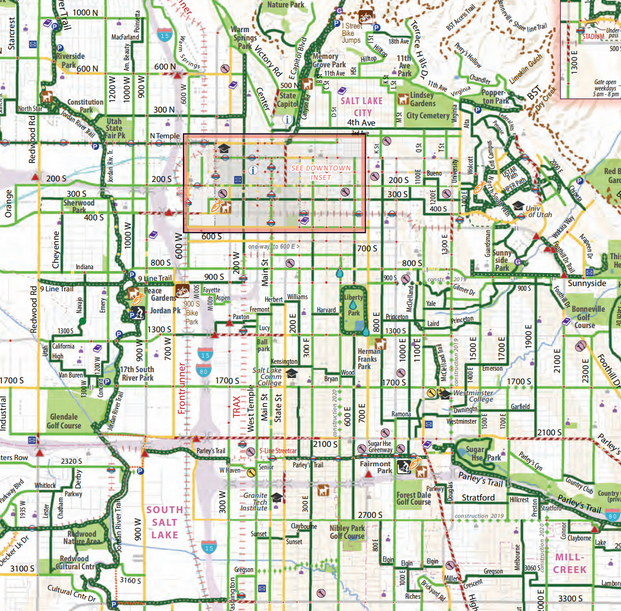 Not far from the downtown core was a greenway that I had read about, the Jordan River Parkway. The parkway runs along the river (as many greenways do!) for over 60 miles and is the longest paved urban trail in the United States. I decided that I had to check this out and so I looked around on the sidewalk outside my hotel for an e-bike to rent.
After downloading the app and raising the saddle as high as it would go (still not quite high enough for me), I was off on my electrical assist dream machine with the slightly crooked handlebars that wirelessly charged my cell phone. I rode in a bike lane about eight minutes from downtown and found the trailhead quite easily.
The Jordan River Parkway was conceived back in 1971 as a flood mitigation measure. This is similar to other greenways that run along larger waterways, like the Red River Greenway in Grand Forks, which was an outcome from a large flood event in 1997. You shouldn't build houses in a floodplain, so it makes sense to put a greenway there. Check out how far this greenway goes!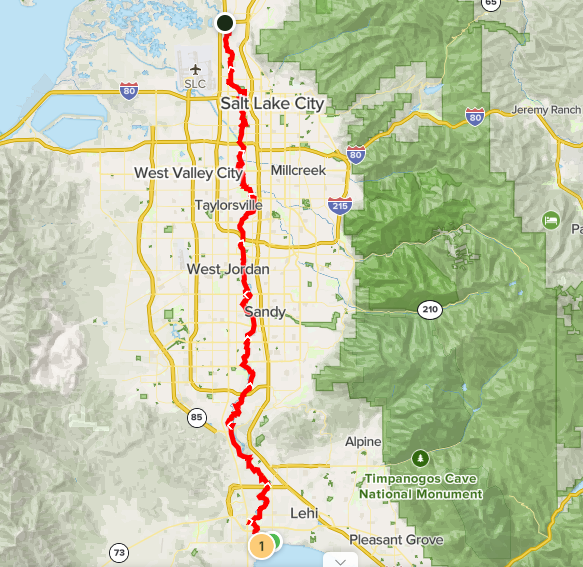 The Jordan River Parkway has excellent wayfinding and connects to other greenways and bikeways to common destinations. Costs and maintenance for the greenway passes from one jurisdiction to the next, making a great example of regional cooperation. I was excited to peel off on to the 9 Line Trail, which follows an old streetcar route. Under a freeway overpass I found the 9 Line Bike Park, one of the best built municipal bike facilities I've ever encountered.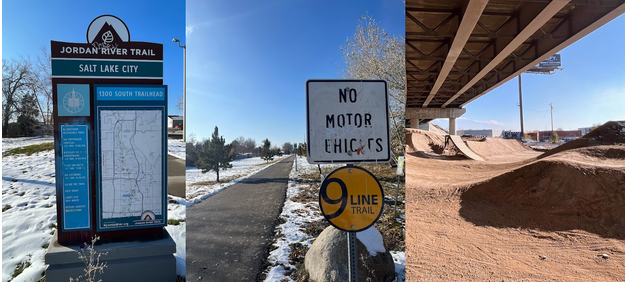 Continuing south along the Jordan River Parkway I passed elementary schools, pocket parks, large parks, a municipal golf course, and many diverse neighborhoods. Eventually my rented e-bike told me that I had crossed the geofence and wasn't allowed to travel any further from downtown. I made it about 9 miles, so I was ok with turning around. (It was about 35F and my toes were getting cold!)

Something I'll mention about riding the e-bike on the greenway is that I never really got moving faster than 15mph. The e-bike definitely could get up to speed on a straight bike lane, but I couldn't get going too fast on the greenway because the design doesn't facilitate high speeds. I also slowed down when I saw people walking because I'm not a jerk and know how to share a trail.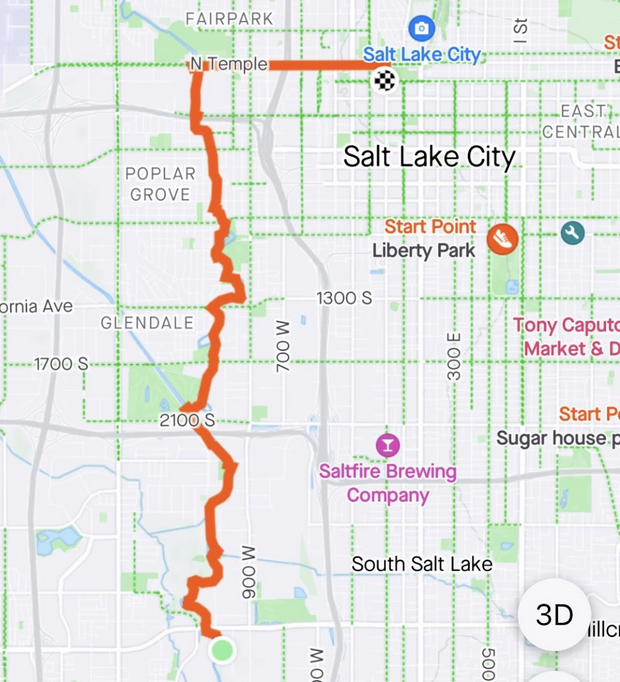 After riding back downtown, I dropped my e-bike off on the corner and told the app that I was done. Somehow it thought I rode for only 11 minutes, so I got a pretty good deal on it.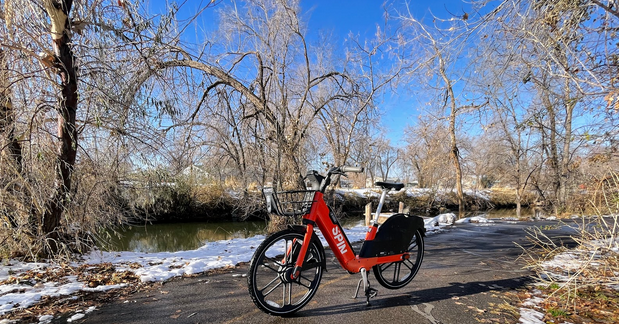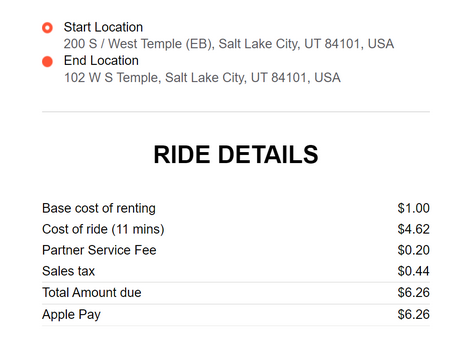 Overall, Salt Lake City is doing a lot of the stuff we are doing. It has a burgeoning tech sector and lots of people are moving there. They have some things I wish we had, like a light rail system where they are concentrating their development, an extensive street bike network, and some amazing greenways and urban trails. But SLC doesn't have All Day Records or any kind of recognizable biscuit culture, so I was happy to fly home to Carrboro and see my wonderful wife and children again.