Yesterday, NEXT Chapel Hill-Carrboro launched a campaign to ask the Town of Chapel Hill to extend the Libba Cotten Bikeway, which runs along a rail line between Chapel Hill and Carrboro, to UNC's campus along Cameron Avenue. (Full disclosure: I am a member of NEXT, and pitched the idea of focusing on this issue). 
More than 600 people use Cameron to bike to and from UNC every day. With a safer street, that number could double, which will make everyone's commutes better. 
We think that the Council and town staff should look into this. We expect that if this idea goes forward, that town staff with expertise in these areas would make a protected bike route that is safe and better, even if it looks slightly different than what we're proposing. (In other words, we're hoping to get this conversation started.)
And we need your help in starting this conversation.
Here are three ways you can help:
You can

write a letter

to the Town Council to let them know that you'd support a protected bike lane on Cameron. 

You can also

volunteer

to help support this project.

You can share this blog post or the website with your neighbors and friends. 
Let's talk about the details. Why this project? And why now? 
The time is right. 

The town repaves its roads every ten years, and Cameron is due for a repaving (OWASA has been working on the street too). That gives us an opportunity that won't be available again for another decade. As roads are repaved in town, or as OWASA makes repairs, we have an opportunity to make our streets safer for bikers, pedestrians, and drivers. 
We are thrilled that over the last year or so, the Town of Chapel Hill has recommitted itself to making our town easier and safer for bikers. The Council passed a Vision Zero resolution, committed more funds in its budget to bike infrastructure, and has worked with the state to create protected bike lanes on Franklin Street. Extending the Libba Cotten Bikeway to campus would be a great next step.
2. Protected bikeways are safer than regular bike lanes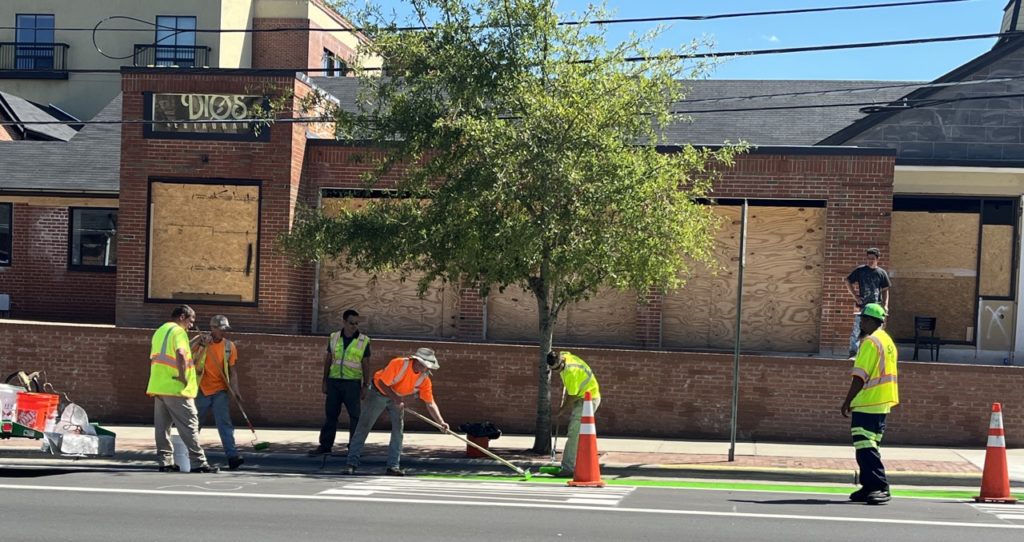 People won't bike if they don't feel safe. Protected bikeways are safer than unprotected bike lanes, and people of all ages and abilities feel comfortable riding in them. 
And with the advent of electric bikes and scooters — and rising parking prices at UNC — we're going to see more bikers commuting to campus. Protecting bikers puts fewer cars on the road and makes the streets safer for everyone.
3. Chapel Hill deserves a great bike network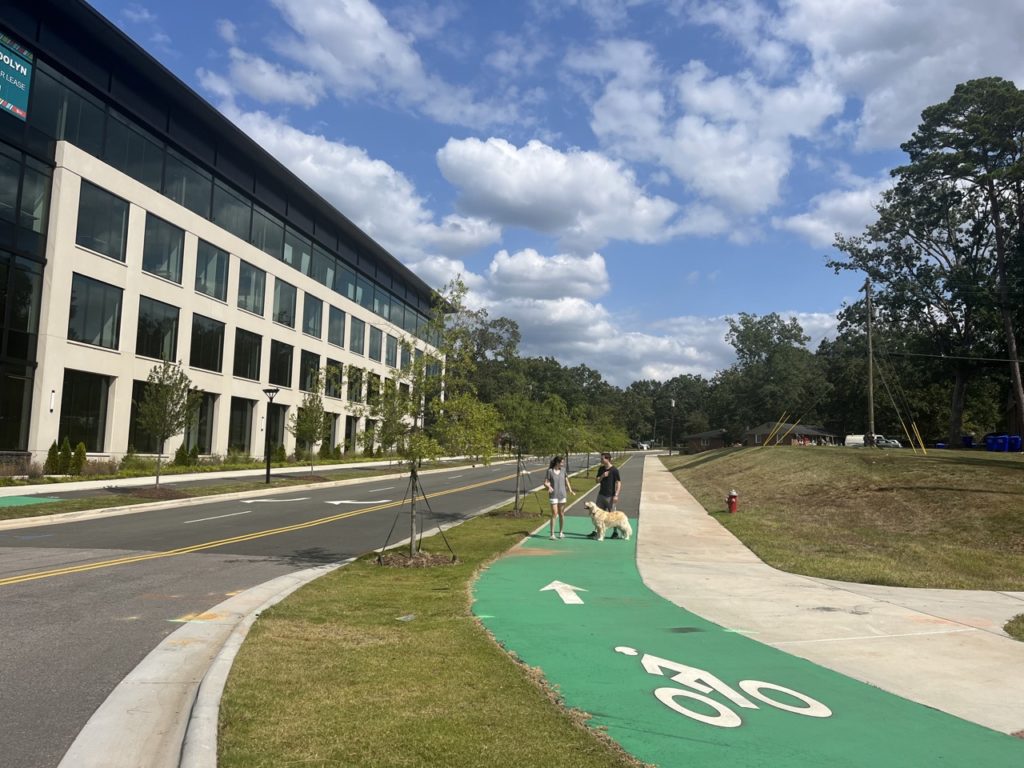 Not too long ago, our community was a leader in North Carolina when it came to bicycle infrastructure. In the early 1970s, one newspaper observed that Chapel Hill had the highest number of bicycle riders on the east coast. The Libba Cotten Bikeway, built in the early 1980s, was the first rail trail in the state.
Now we've fallen behind other communities in our state, as well as college towns across the United States. Charlotte is building a seven-mile protected bike lane connecting neighborhoods to downtown. Bloomington, Indiana recently built a protected bikeway on a street that's the same width as Cameron.
Will there be challenges in building an on-street extension of the Libba Cotten Bikeway to campus? Yes. 
But that doesn't mean we shouldn't try. Let's advocate for great bike infrastructure on Cameron, and trust town staff to find a good solution.