Welcome to "The Real Dill," the first of our weekly installment series on all things Pickle-ball® in the Triangle and beyond. We are also excited to announce the launch of TBB's Guide® to Pickleball® in the Triangle®. None of this important work would be possible without the support of the fine folks at Friends of Pickleball Court Conversions. Thanks, FPCC!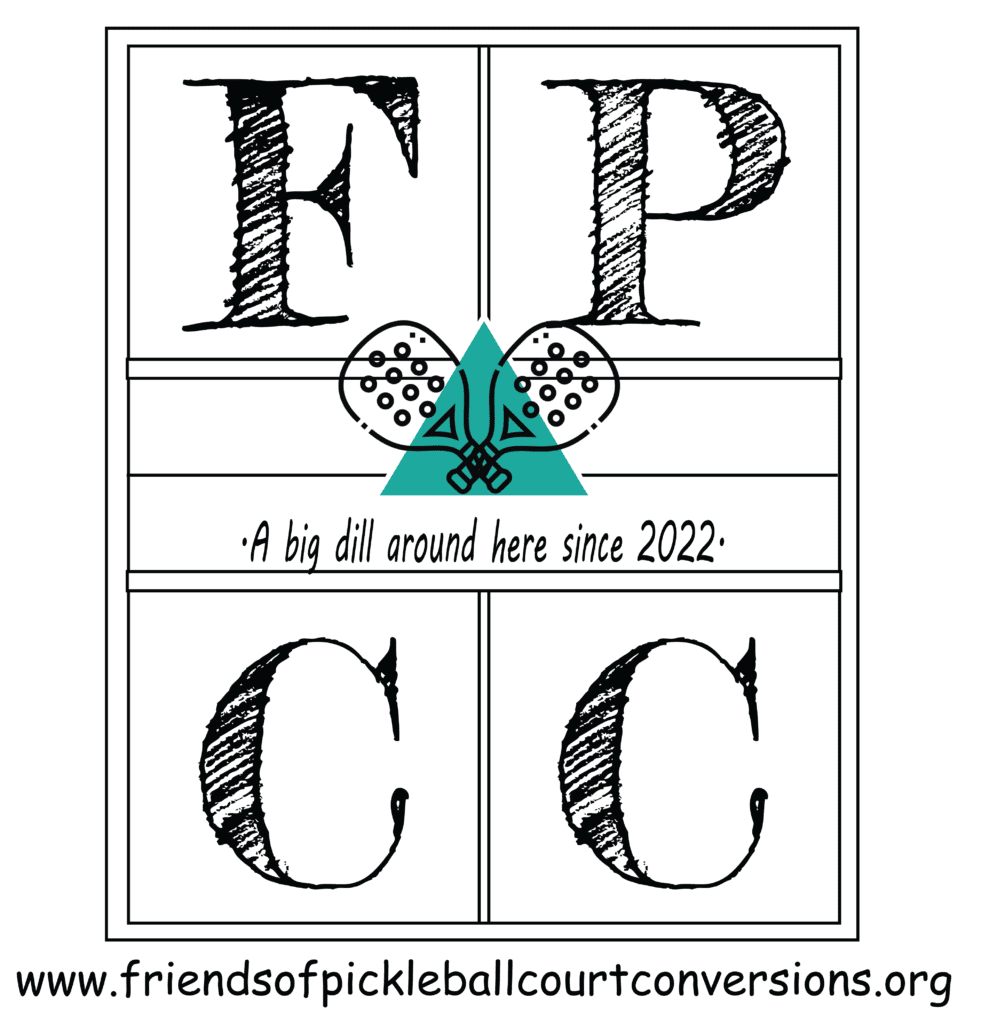 Pickleball – the game of the people or the 1%? Things are heating up in the Hamptons as summer residents discover a scarcity of p-ball courts. We hope they see this useful guide to converting tennis courts (of which the Hamptons' have a surplus) to pickleball courts! But is it allowed under current zoning?

—
Big Pickleball is watching you? Eager to get in on the pickleball cash cow, big businesses are exploring new ways to monetize the sport. Even here in North Carolina, Tom Dundon (owner of the Carolina Hurricanes and private equity investor) is getting in on the game by purchasing the Pro Pickleball Association and Pickleball Central. Maybe we'll soon see the pickleball pro tour at PNC Arena!
—
Pop goes the pickleball! Anyone who has even a modest interest in local government knows that communities are often at odds over things like stormwater management, parking, traffic, development density, "neighborhood character," and more. But did you know that a growing concern in communities across the county (maybe the world?!) is the pickleball pop? Not since the days of the Hatfields and McCoys has there been an issue dividing communities like this one is. "Big Dill" correspondents will continue to provide updates on this growing concern.
—
Increase diversity in pickleball The NC House of Representatives has proposed H.B. 1073 allocating seed funding to to improve diversity in the sport.  The generous amount of (checks notes) $10,112 is proposed to be reallocated from NCSU's College of Natural Resources and will support at least two pilot groups of more diverse pickleball players. The lessons learned will then be applied to increase diversity across the sport in North Carolina.
—
Last but not least, we want to remind our readers to always practice safe pickleball! For tips and tricks on avoiding common p-ball injuries*, check out this post from the VolleyLlama.

*DISCLAIMER: THIS WEBSITE DOES NOT PROVIDE MEDICAL ADVICE
The information, including but not limited to, text, graphics, images and other material contained on this website are for informational purposes only. No material on this site is intended to be a substitute for professional medical advice, diagnosis or treatment. Always seek the advice of your physician or other qualified health care provider with any questions you may have regarding a medical condition or treatment and before undertaking a new health care regimen, and never disregard professional medical advice or delay in seeking it because of something you have read on this website.