While many of us have recognized for a long time that Chapel Hill is an expensive place to live, the Rod Stevens report seems to have cut through the noise and raised Chapel Hillians' awareness of the extent of the problem. According to Stevens, the report was commissioned to answer town council's question "Are we building too much?" Stevens' answer in the report is a resounding "no."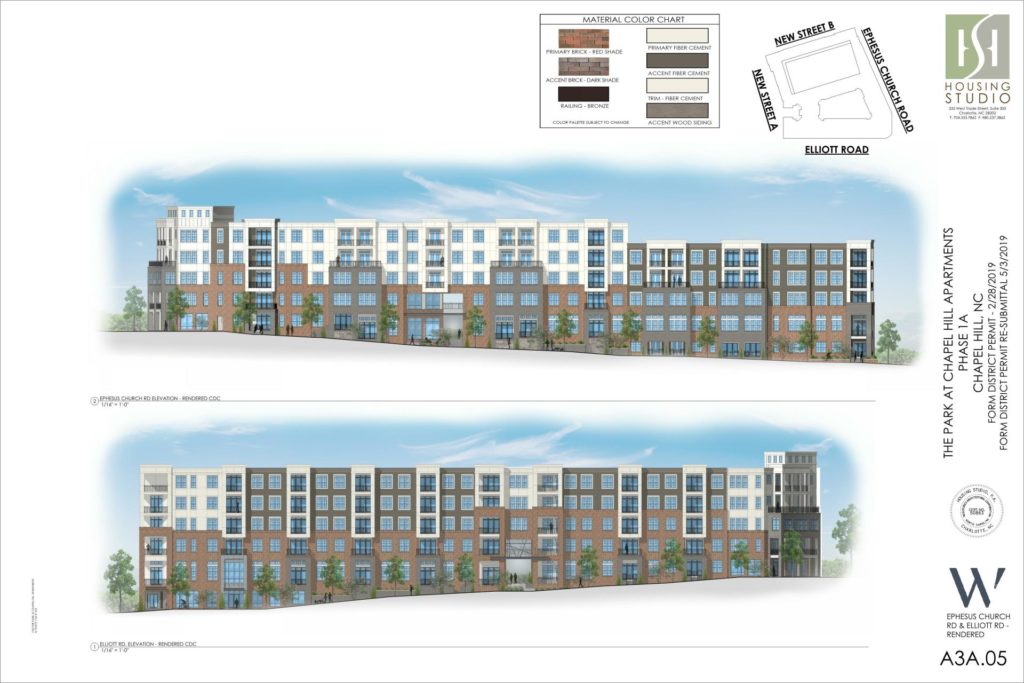 Not only are we not building too much, we aren't building enough. Stevens noted that Chapel Hill needs to build almost 500 housing units per year to keep pace with job growth and to meet the housing needs of certain household types, like first-time homebuyers, that are not currently being met (from 2010 to 2020, Chapel Hill added an average of 146 units per year).  
As the town wrestles with the report's findings and a path forward, Jenny Schuetz's insights are worth careful consideration. Schuetz is an urban economist, housing policy expert, and Senior Fellow at the Brookings Institution. I've started reading her new book, Fixer-Upper, but in the meantime watched a conversation she had with NYU's Ingrid Gould Ellen.
The whole thing is worth a watch for anyone interested in how localities, in an era in which federal housing policy is about as responsive as an absentee landlord, can tackle housing challenges in ways that support local economies, advance racial equity, and plan for climate change.
A few points from the discussion stood out as relevant to Chapel Hill's ongoing debate about how we found ourselves in a housing crisis and what we should do about it:
Schuetz contends that there are two primary reasons for America's housing crisis: first, we have not built enough housing to keep pace with demand, especially in places like Chapel Hill that are appealing and amenity-rich (quality schools and jobs, among others), and second, about 20 percent of Americans do not have enough income to live affordably anywhere, even in relatively low-cost areas.
There is no solution to the housing crisis that does not include "building more housing where people want to live." Even if the federal government increased the availability of housing vouchers or otherwise subsidized housing costs for low-income households, the lack of sufficient housing supply will continue to make housing unaffordable for many.
Building housing on the outskirts of a metro area (think Fuquay Varina instead of Chapel Hill), which is how sunbelt cities have kept housing costs relatively low for decades, is no longer a tenable solution given that housing far from job centers exacerbates climate change and racial inequities.
Development review and citizen engagement processes put in place for good reasons in decades past – for example, to protect the environment or push back against harmful urban renewal projects – have been "weaponized by affluent well-educated communities who have realized that they now have enormous political power to stop all kinds of stuff they don't like…" Sound like anyone (everyone?) you know in Chapel Hill?
In terms of steps localities like Chapel Hill can take to increase housing supply and affordability, Schuetz discusses several options:
Give money to people who need it, like several cities are already doing.
Continue to allow community members to shape how and where the community grows, such as through comprehensive or neighborhood planning processes, but reduce their scrutiny of each individual development and instead empower housing and planning staff to approve projects in keeping with the town's vision.
Remove regulatory barriers to ensure a diversity of housing is allowed, such as by legalizing missing middle housing in areas now zoned only for single-family development, easing restrictions that make the construction of ADUs infeasible, and allowing large lots to be split into two lots to enable infill development (as California recently did).
Retrofit suburbs, which may have lower housing costs but higher transportation costs, with neighborhood commercial uses that can reduce auto-dependency and vehicle miles traveled.
Prioritize the acquisition of existing affordable multifamily properties over the construction of new affordable multifamily, since the cost of new development is greater and the timeline for getting units online is longer. In the context of Chapel Hill, older apartment buildings seem to have fallen out of favor with students, who now can choose to live in one of several newer, large apartment buildings with amenities like pools, gyms, and shuttles to campus. This shift in student housing preferences may create an opening for the town to identify aging apartments to purchase or to assist small landlords with repairs or renovations in return for the dedication of affordable units (as Philadelphia has done).
Fixer-Upper offers many more solutions than those discussed in the video linked above. I'll try to post more of her suggestions in future posts.